In challenging economic times, effective cash flow management is crucial to your business's overall health and to ensure you can sustain investments in further growth.
Better conversion collection rates from past-due accounts can help you maintain a healthy cash flow. There are strategies your collection teams can implement to communicate, engage, test, measure, and receive faster repayment from your customers.
In this blog, we will explore the steps to consider in building an effective collections campaign that can be tailored to your specific needs to help you get paid faster and improve cash flow.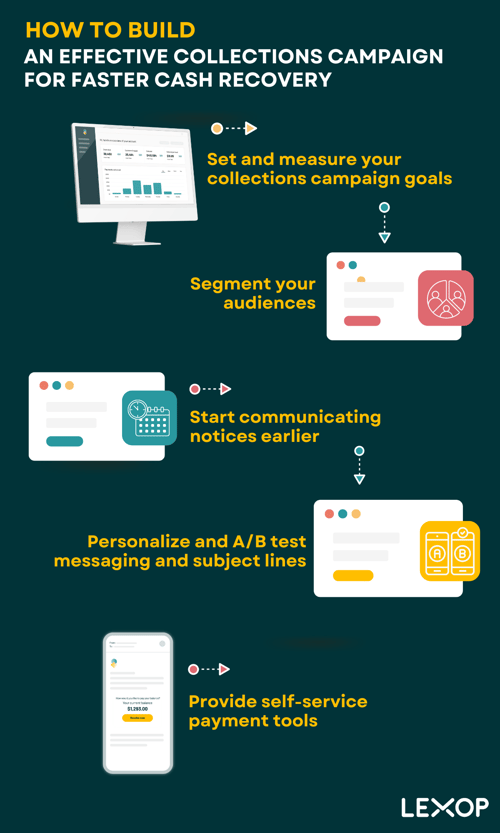 Set and Measure your Collections Campaign Goals
Setting clear goals is the foundation of building an effective collections campaign because it provides direction and focus. Without clear goals, it's difficult to develop a strategy that targets the specific outcomes you want to achieve.There are different ways to measure how successful your collection campaigns are running. If you use an omnichannel collections approach, the campaign goals should differ from channel to channel. By defining specific goals, tracking progress and measuring the outcomes, collection teams can better assess the overall effectiveness of the campaigns and adjust as required.
The first step is to define what you're trying to achieve, such as reducing delinquency rates, increasing collection rates, or improving customer satisfaction scores. Once you've established your goals, you can identify the metrics that will help you measure your progress. Consider metrics such as the number of successful collections, the percentage of accounts that resolved payment, or the amount of re-engaged customers interacting with your brand. By setting specific, measurable goals and tracking relevant metrics, you can identify areas for improvement and adjust your collections campaign accordingly. Additionally, clear goals can help motivate your collections team and ensure everyone is working towards a common objective.
For email and SMS campaigns, here are some metrics to consider that will help you measure the effectiveness:
Open rate
Click rates
Email response rates
Clicks on links
Daily payment activity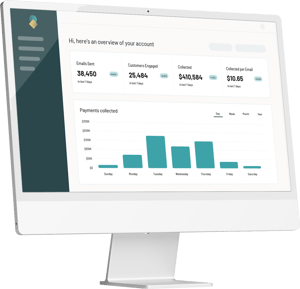 With Lexop's collections software, you can also access real-time data and analytics to see the amount of money collected and the number of customers who paid. The reporting gives you a detailed view of campaign engagement and conversion to pinpoint what areas could be improved.
Segment your Audiences
Segmentation can help you group customers based on demographics, contact preferences, and delinquency status, allowing you to tailor your message and outreach strategy to improve your chances of successfully collecting on the account.
To begin, identify the different groups of customers you want to target, based on factors such as balance, payment history, delinquency status and contact channel preferences. Once grouped, you can then prioritize your efforts based on the likelihood of successful collections.
Once you've identified your target segments, you can customize your messaging, timing, and communication channels to maximize the effectiveness of your collections campaign. You can continually refine your segmentation strategy and improve your collections efforts by analyzing customer data and feedback. Take this as an opportunity to ensure that your customer data is up to date.
With Lexop's collection software, built-in sequence features gives you the ability to create personalized communication templates that scale. You can automate and customize email and SMS communication based on behaviors and interactions, such as if they opened or clicked a link within the message.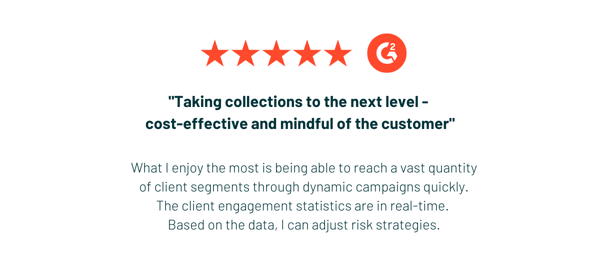 Start Communicating Notices Earlier
It's very common for collections teams to start their communication outreach only once a customer is 15 to 30 days late in paying their bill. By implementing an early reminder, even before they are past-due, you can provide your customers with a friendly nudge to pay and reduce late payments. A friendly reminder is great at improving the relationship with your customers.
According to our recent survey on past-due consumers, it's not always about the lack of money. When asked the reasons for late bills, 60% said they just forgot to pay.
In the same survey, when asked about bill reminders, 55% said they would want a reminder one week before the due date, and 40% said when the bill is issued.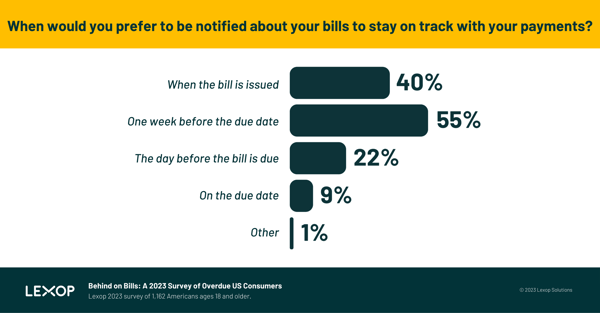 One respondent even wrote "I would rather be notified twice - a week before the due date, and then the day before. If possible on the due date as well".
A large majority (85%) of consumers are paying their past-due bills within the first 30 days of a missed payment. This combined with the preferences in timing to stay on track of payments is a great indication to start communication earlier to reduce later-stage delinquencies and significantly improve cash flow.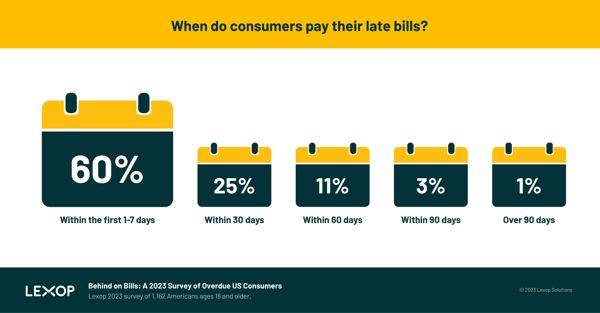 Early payment reminders improve efficiency and free up agent time so they can focus on the accounts that are late due to financial reasons and require more attention.
Personalize and A/B Test Messaging and Subject Lines
Make it personal to reach and engage with your past-due customers. Consumer preferences are shifting in this digital era where it's getting harder to get people's attention. The more you can personalize your message, the higher changes your customers will engage with the communication. Consider adapting the tone of your message depending on which stage of delinquency a customer is in. You should never be providing the same message to a five-day and forty-five day past-due customer as there should be more sense of urgency with later delinquencies.
Personalization also reduces the risk of being perceived as a scam or fraudster. Make the information within the communication clear with the customer's name, account number, past-due amount, days past-due and any other information that could help provide security and convert to repayment. Consider offering a range of repayment options to resolve the late payment, such as payment arrangements, minimum payment, repayment dates for future bills, etc.
Collections campaigns are very similar to marketing campaigns in the sense that you should be testing messaging to determine which version is more effective at getting customers to act and pay their past-due balances.
To yield the best results from an A/B test, you should only change one variable, for example test the same message content but change the subject line, or test the same subject line but with two different body messages.
Lexop takes the guesswork out by providing you with templates based on messaging that works best for different segments. We can also guide you on best practices for which days have the highest repayment success.
Provide Self-service Payment Tools
The ease of payment is integral in resolving late payments. If it's difficult or inconvenient for customers to make payments, they may be less likely to pay their past-due balances. A seamless repayment experience that requires your customer to take as little steps as possible will increase repayment success, resulting in better cash flow and collections campaign effectiveness.
Simplify the process by allowing your customers to make payments directly within the email communication. Remove the embarrassment and allow your customers to self-cure, without needing to speak to a call agent will create a better repayment experience.
Empowering your customers to self-cure will shorten delays in payment time, by not waiting for them to make a payment over the phone, or even login to a payment portal.
Lexop's platform lets you send automated reminders with secure payment links that integrate with your existing payment gateway.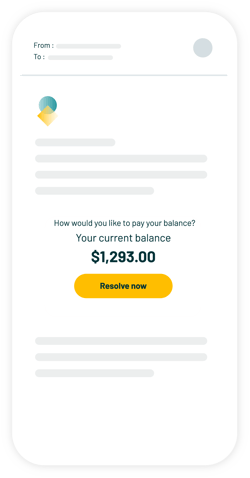 Winning Collections Campaigns for Faster Cash Recovery
A winning collections campaign that considers measurable goals, the right communication timing, and messages with self-service payment tools can help you increase collection rates and improve cash flow and customer satisfaction.
Leveraging collections software, like Lexop, that offers these capabilities can simplify the collections process and allow you to track metrics with real-time analytics to identify areas of improvement.
Don't settle for a solution that limits your team's ability to build a winning collections campaign. Check out our G2 reviews to hear what features our users love best.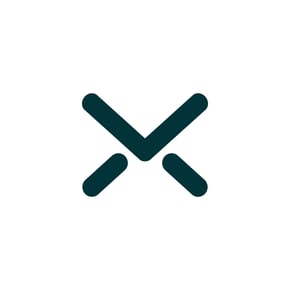 Lexop
Lexop helps companies retain past-due customers by facilitating payment and empowering them to self-serve.