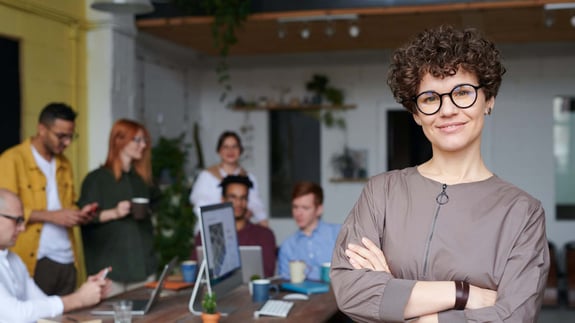 LEXOP FOR ENTERPRISE
The future of collections starts here.
Welcome to the future of collections for enterprise teams. At Lexop, we've redefined the landscape with our cutting-edge digital collection software. Designed to elevate your operational efficiency, streamline workflows, and optimize financial outcomes, our solution empowers enterprise teams to conquer the challenges of past-due account management. Experience seamless automation, reduced operational costs, and enhanced customer interactions, all while boosting collection rates. With Lexop, your organization gains a powerful tool to drive success, ensuring not just financial resilience but also lasting customer satisfaction. Don't just keep up with change; lead the way toward a more efficient and profitable future.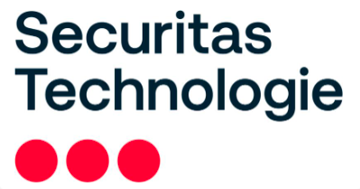 LEXOP FOR ENTERPRISE
Maximize Revenue with Advanced Digital Collection Strategies
Elevate your recovery of past-due accounts with Lexop's automated collection platform. Gain a strategic advantage that boosts your bottom line and optimizes operations, all while making the most of your collection resources. With Lexop, you're not just adopting a digital solution. Our software is a powerful catalyst for streamlined processes, superior recovery rates, and building long-term customer relationships. It's an essential investment for long-term financial stability.
Our collections software is used by companies across many industries, including:
Telecommunication providers
Utilities
Security system providers
Subscription-based services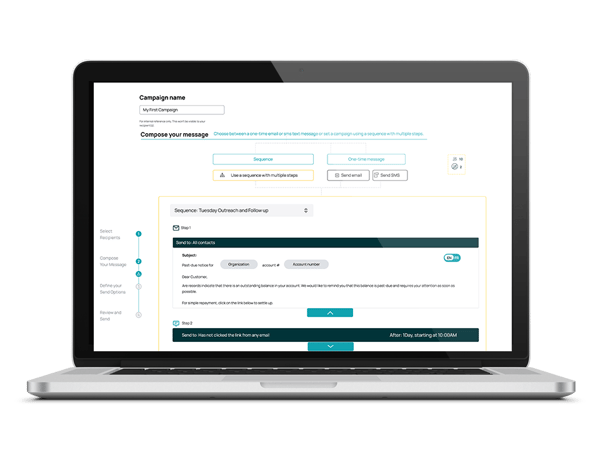 Why Choose Lexop?
With our digital collection solution, your organization can benefit from:
Stay Top of Mind
Scale Effortlessly
Optimize Limited Resources
Improve Customer Satisfaction
Understand Customer Behavior
Prioritize Digital for Timely Payments
Secure more payments with Lexop's digital collection solution, precisely tailored to customers' digital preferences. By harnessing the power of digital reminders sent via text and email, our platform significantly increases the likelihood of past-due customers taking prompt action.
Maximize Profitability With Scalable Operations
Our digital collection platform significantly increases recovery rates, eliminating the need to hire additional full-time agents to manage a growing number of past-due accounts. Lexop's automation technology makes it easy to scale your collection operations as delinquencies fluctuate.
More Efficient Collections
By automating manual tasks, reducing the time spent on low-risk accounts, and delivering reminders through preferred digital channels, Lexop enables your team to focus on more complex cases. The result is a substantial boost in collection efficiency, ensuring superior outcomes without additional FTE resources.
A Positive Past-Due Experience
Transform the past-due experience into a positive and empowering process for your customers. Our self-serve payment options and flexible plans put your customers back in control of their finances. This approach not only enhances customer satisfaction but also improves retention rates, even in the most challenging situations.
Data-Driven Collection Strategies
Use Lexop's data-driven insights to make immediate adjustments and improve collection strategies in real-time. Understand your customer behavior through precise analytics, enabling ongoing campaign improvement based on actual performance data.
Payment Arrangements
Payment Processing
SMS and Email Reminders
Lower Cost of Loan Servicing
Certified Proof of Delivery
White-Labeling
Custom Branding: Logos, Colors, Images
Employee Resource & Training Center
Dedicated Account Manager
SOC 2 Compliant
Simple, Low-Tech Implementation
API Integration

Case Study
Videotron needed a way to engage its customers and recover past-due accounts without compromising the customer experience. Lexop's white-label collection software provided the telecommunications provider with a wide range of features, including personalized digital outreach, flexible payment options, and detailed analytics to help them achieve their goals.
| | | |
| --- | --- | --- |
| 27% | 11% | 10% |
| Increase in self-cure rate | Decrease in customer accounts sent to collection agencies | Increase in monthly savings related to collection activities |
"Among the many features provided, tracking interactions in real-time is an indispensable asset for the preparation of our performance reports. We immediately know how many emails were sent, opened, and read, and if payments or payment attempts were made. We can then quickly contact clients who want to pay but don't have the immediate means to do so and offer them payment alternatives adapted to their needs."
Lexop Can Help Your Organization:
Get paid first
Secure past-due payments with proactive customer engagement. Keep your organization at the forefront of your customers' minds through consistent and proactive communication across digital channels. This direct approach significantly increases the likelihood that your organization will be prioritized for payments, even in situations with a growing list of creditors.
Optimize collections with smart resource allocation
Use Lexop to maximize your limited collection resources. Our software provides your past-due customers with self-cure options, allowing agents to efficiently allocate their time to high-risk accounts that demand human intervention. This strategy ensures the optimal utilization of internal resources.
"What I enjoy the most is being able to reach a vast quantity of client segments through dynamic campaigns quickly. The client engagement statistics are in real-time. Based on the data, I can adjust risk strategies."
"Now it is much easier for customers to make arrangements; they can choose their payment preferences by themselves; I am happier because a part of my debt collection is automatic."
"Lexop helped us increase our collection rate by offering our past-due clients a personalized approach and giving them flexibility and autonomy."
"The setup was relatively simple. The technology is flexible enough to cover almost all of our collections requirements."
"By partnering with Lexop, we can streamline our collections process and enable our customers to self-serve, resulting in a faster resolution of outstanding debts and a more positive experience for our customers."