In the recent webinar "How To Collect in a Downturn," the panel discussed the challenges lenders face in this current economic landscape. Lexop CEO, Amir Tajkarimi spoke about the importance of being "first to wallet" and how difficult that is in today's economy. With 74% of Americans living paycheck to paycheck and less money available, consumers must decide which bills to prioritize and pay first.
As past-due accounts increase, relying on traditional collection tactics to recover debt can drive operational costs up, require more call agents, and damage customer relationships. The right early-stage collection strategy and the simplest repayment experience can help you get paid ahead of other creditors.
Challenges with traditional collections processes
Given the rising delinquencies, consider the added costs associated with a traditional collections process. Traditional collection tasks are time-consuming and resource-intensive, requiring manual labor to send letters, make phone calls, and repeat the process until payment resolution. The time it takes to complete these tasks creates delays in the collection process, impacting your cash flow.
Manual tasks are more likely to lead to human error with inaccurate account information and incorrect payment amounts. These inaccuracies also cause further delays in the repayment process as the mistakes are often uncovered later in the collections process. A large volume of collections can put stress and pressure on your collection teams and affect the communication between them and their customers. The sense of urgency and repeated calls may lead to a negative customer experience and impact loyalty and retention.
Knowing all this, how do you address these challenges and build a collection strategy that doesn't require additional internal resources to recover past-due payments? The power lies in automating your collections to do the heavy lifting for your teams.
4 key benefits of automating your collections with Lexop
Lexop's automation capabilities offer a powerful solution for streamlining your collections process and improving your business's bottom line. Let's dive into the key benefits.
1) Reduce operational costs
Bringing in more automation to manual tasks can help reduce headcount and the need to hire more to keep up with rising delinquencies. Reduced manual tasks minimize human error, making your collections teams work more efficiently and requiring fewer resources to resolve past-due accounts.
2) Improve self-cure rates
Automate past-due reminders and provide customers with a self-serve payment experience. It's easy to send out digital reminders, but what makes the payment experience seamless is when you give customers the ability to pay within the e-mail communication itself. Your customers can self-cure entirely without agent intervention, freeing agents to focus on higher-risk accounts. Simplifying the payment process with self-cure payment links reduces the time to receive payment, improving your cash flow. If customers are struggling financially and require more support, Lexop gives you the ability to set up digestible payment arrangements that your customers can pay through the payment link.
3) Recover debt faster and increase response rates
Lexop's automation abilities can remove the bottleneck and increase the speed of your collection process by sending reminders quickly and efficiently. There's a growing demand for digital contact, primarily via email and SMS, especially in early delinquency. Capitalize on your customer's preferred communication channel for pre and late-bill payment reminders to improve recovery response rates. Back-end analytics will help give you the data you need to see which communication sequences work best and deliver the highest repayment success.

4) Boost customer retention
Providing predictability in your payment reminders helps build reliability and trust. With automation, you can curate a personalized and polished message that strengthens your relationship with your customer. Help your customers feel in control by empowering them to pay through a self-service payment tool.
Examples of how Lexop is changing collections for businesses
Within the first 30 days, Videotron saw a 27% increase in self-cure collection rates. Customers can pay faster - without logging in or involving an agent. Videotron experienced an 11% decrease in customer accounts sent to collection agencies. They have reduced their provision for credit losses and have reallocated these savings elsewhere.
Alterfina, a larger alternative lender, reduced their Days Sales Outstanding with an average three days to receive payment from overdue accounts after sending an e-mail notification. Past-due accounts less than 30 days old are now efficiently managed without agent intervention. Alterfina is saving on contact center staffing and agent time by boosting self-cure rates. They can now direct resources to resolve more complex cases by freeing up agent time previously spent on low-risk accounts.
Ready to collect faster and more efficiently?
Don't continue with traditional collection practices and risk being last on the repayment list. By leveraging automation in your collection process, you will reduce manual labor tasks and free your team up to spend more time on accounts that need extra care.
Use Lexop's Collection Software to regain control of your past-due accounts, accelerate cash flow, and provide your customers with a positive past-due experience that makes you top of mind in getting paid first.
Every client using our software collects more than the cost of it. Book a demo to see it in action.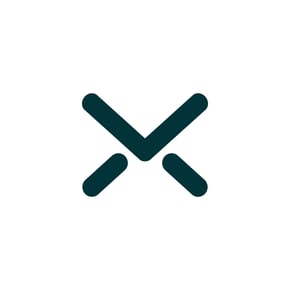 Lexop
Lexop helps companies retain past-due customers by facilitating payment and empowering them to self-serve.