Inflation, interest rate hikes, and rising costs make it more challenging than ever for consumers to keep up with their bills. 60% of U.S. consumers are living paycheck to paycheck, and Millenials are the generation struggling the most, with 73% living this way. With increased delinquencies, it can be difficult for credit unions to balance collecting past-due payments and maintaining a positive relationship with members.
As consumer preferences shift, especially among younger generations, and the banking industry becomes more competitive, credit unions must support members at every stage - from onboarding to collections.
By implementing a member-centric collections experience that prioritizes the needs of past-due members, your credit union can not only recover outstanding payments but also strengthen your relationship with your members and improve loyalty and retention.
Let's dive into the importance of a collections strategy that leverages technology and automation and provides flexible payment plans, financial education, and consistent communication in your member's preferred channel.
Provide consistent communication in preferred channels
Proactive and consistent communication with past-due members is essential to help them feel financially supported and empowered to take action on paying late bills. Consider including messages around outstanding balances, past-due bills, payment dates, and low balances to prevent later delinquencies and help them stay on track. We're in an era where consumer attention is hard to get, so credit unions must act fast and use communication channels like email and SMS to stay top-of-mind when members decide how to prioritize repayment.
Delivering personalized reminders tailored to each member's unique situation and preferred communication channel can increase repayment success and overall satisfaction. Communication within the collections experience is an opportunity to build trust, loyalty, and retention. Transparency and support can attract new members that value this kind of financial servicing.
Offer flexible payment plans and arrangements
Offering payment options or arrangements help members who are experiencing financial hardship manage their payments and avoid default. When members have the flexibility to make payments in manageable amounts over time, it can help reduce delinquency rates and minimize losses within the credit union. Consider working with members around timing and payment methods to mitigate the risk of failed payments from insufficient funds.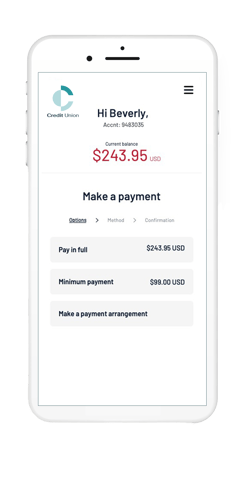 Credit unions that provide members with payment flexibility establish a commitment to their member's financial well-being, further building member trust and loyalty. In a world where reviews are powerful, a positive repayment experience can help with referrals, especially among younger generations.
Build a personalized, digital repayment experience
As the banking landscape evolves and financial institutions are embracing more virtual services, it's even more important for credit unions to adapt and implement technology to understand member behavior better, identify their needs, and provide a digital repayment experience. By meeting these demands, credit unions can remain competitive and better support members' preferences.
Leveraging technology with automating reminders and self-serve payment tools creates efficiency and reduces operational expenses. With the right data-driven tools, analytics can provide insight and knowledge to deliver a tailored repayment experience.
Encourage financial education
Offering financial literacy resources, programs, and initiatives that help members' financial well-being, is a great value proposition to improve member retention rates. In a survey conducted by Raddon, the research found that consumers overall are most likely to turn to their primary financial institution (55%) when seeking resources for financial literacy. Within the study, 38% said that if their financial institution offered a financial education program, they would find it "extremely" or "very" valuable.
Financial education is an opportunity to help members develop the skills and knowledge they need to manage their finances more effectively, which can reduce falling behind on payments in the future and build habits for paying off past-due balances. Prioritizing financial literacy is another way credit unions can show their commitment to building financially healthy communities for members.
In addition to providing financial education around debt management to support past-due members, consider education on topics like financial security, student loans, savings, retirement, and investing.
Deliver an end-to-end member experience
As credit unions look to grow their membership in the face of increased competition, digital innovation should be a strategic priority to ensure members get the best end-to-end experience - from onboarding to collections. When resources are limited, and speed to market is key, partnering with a Fintech company, like Lexop, can help launch digital products faster, remain competitive, and reduce costs.
Learn how you can deliver a seamless collections member experience to help support and retain your past-due members. 👇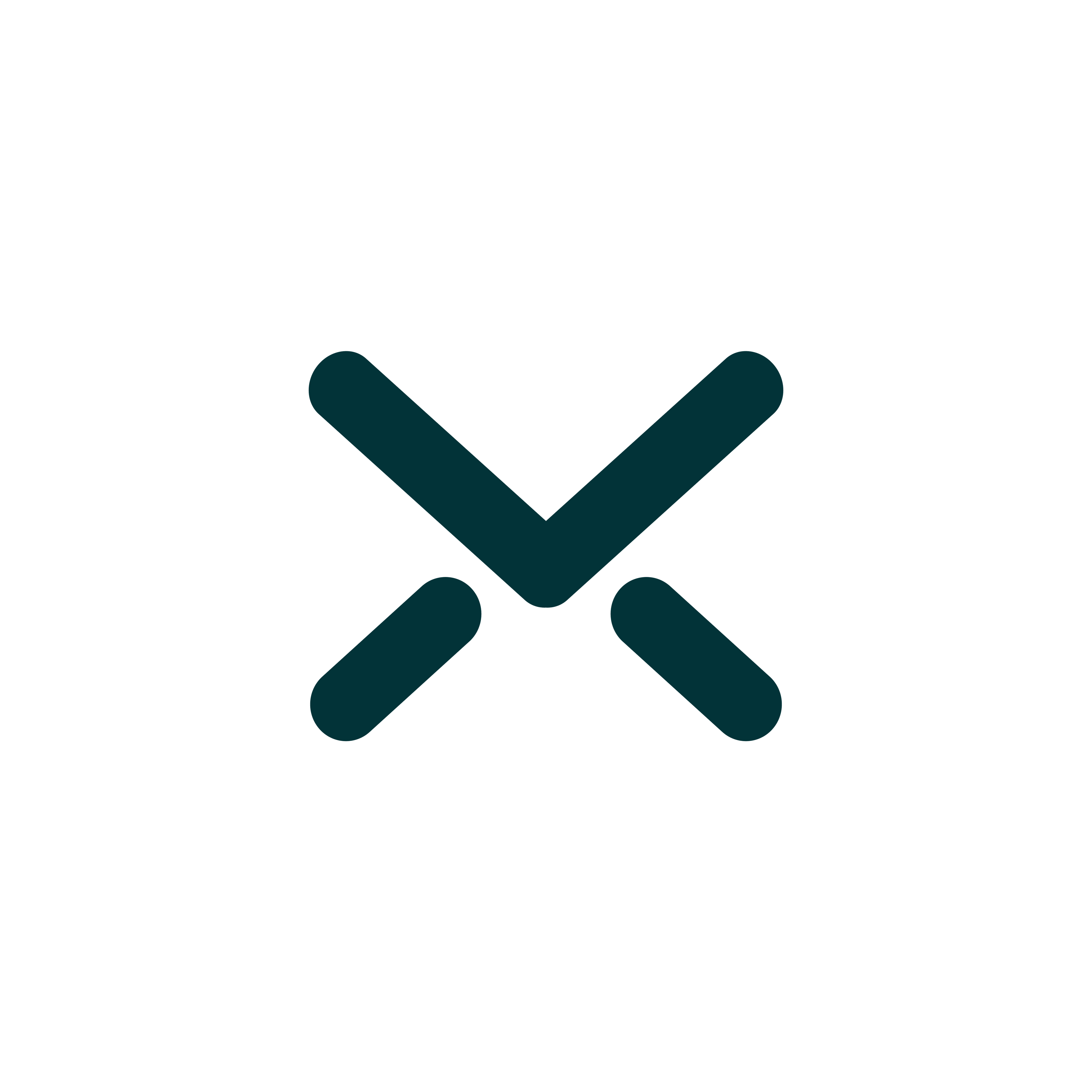 Lexop
Lexop helps companies retain past-due customers by facilitating payment and empowering them to self-serve.