Data suggests over 59% of consumers live paycheck to paycheck. Consequently, now more than ever, North Americans are struggling to pay back their debt due to inflation — which is currently at its highest since the early 1980s. During the first quarter of 2022, household debt reached an alarming $2,116.3 billion in Canada and roughly $16.15 trillion in the USA. Credit unions offer their past-due members the support they need to become debt-free and stay on top of their financial obligations. But what exactly are they?
In a nutshell, a credit union is a non-profit community-based financial entity that offers the same services as a bank but with perks that traditional institutions cannot match. Customers of a credit union — often referred to as members — partially own the organizations and benefit from dividends and lower costs on interest-bearing accounts. They are also able to get loans with lower APRs and higher yields on their checking and savings accounts.
Credit unions are great because they're community-centric and show their members an empathetic face when they're having a hard time staying afloat. On the downside, this friendlier approach may make it a bit more challenging to collect when members are past-due. However, effective collections play a massive role in the organization's success. Collectors must carefully balance the needs of the members and the business.
How Can Credit Unions Help Past-Due Consumers
Credit unions are excellent for people seeking a friendlier alternative to their typical banking solutions, offering them more control over where their money goes. When a person joins a credit union, not only do they become members, but also owners. This comes with a big responsibility but also numerous privileges — which ultimately may lead to a better chance of collecting money from past-due members and expediting the collection process.
There are several ways credit unions can incentivize members to pay back their debts. Using these strategies, credit unions can optimize their collections process and, ultimately, recover charge-offs while continuing to build member loyalty.
Offering Personalized Customer Service
Credit unions are smaller and more localized than other types of financial institutions. This fact immediately gives them a huge advantage. It allows them to focus on their people more easily and offer them personalized customer services.
Credit unions go above and beyond to meet their community and its individuals' financial needs. The superior support credit unions can provide their members is key to helping them reach financial success. Additionally, the non-profit nature of these institutions makes them a lot more understanding of their members' challenges and struggles.
Providing Financial Education
At the core, credit unions are community service organizations that aim to improve people's lives and help them have healthier relationships with money. Part of their mission is to educate their members on all things money and credit. That's why they often empower them with the tools they need to understand and work on their personal finances.
Most credit unions have financial advisors who host one-on-one meetings and free workshops to help members become well-versed on financial matters. Some of the subjects they cover are:
Debt management
Financial security
Student loans
Savings
Investing




Keeping Them Up to Date
Most credit unions offer customers alerts to keep them aware of their account status. They often use digital contact methods like SMS and emails to notify them of several money matters, including:
Outstanding balances
Past-due bills
Payment dates
Low balances
By providing members with this information and closely following up through their favorite communication channels, credit unions enable them to have healthier finances. By bringing their attention to these topics, they equip them with the tools they need to keep their accounts in good standing and up to date.
Skipping Payments and Waiving Fees
Because of their not-for-profit nature, credit unions tend to be much more forgiving when it comes to late payments and other common financial challenges their community can face. They're more likely to be understanding and work with their members to overcome hardship. Credit unions are also more empathetic when it comes to recovering charge-offs.
For example, in the past few years, during the economic crisis that originated from the pandemic — and even in the aftermath — credit unions offered generous tolerance programs to people who fell behind on loan payments.
Credit unions tend to put their members first, which is why they modify the products and services they offer to people facing economic hardship. They work with members when they're unable to make a payment by setting special programs in place. Additionally, they have lower and fewer penalties on late payments and are quick to waive fees when necessary.
Working With Them to Establish a Personalized Payment Plan
Putting pressure on those struggling to meet their financial obligations without offering them feasible solutions rarely brings positive outcomes. Most people experiencing money problems want to resolve their debt, but having financial institutions breathe down their necks when they're struggling may be discouraging and frustrating. Credit unions understand this and are generally good at letting people know they want to assist them and work with them toward finding a solution as a team.
A credit union's financial lender debt recovery strategy is all about working with members to improve their situation. That's why they often take the time to set up tailor-made plans that enable past-due members to pay back their debt at their own pace. They offer them the opportunity to set a goal and pick the right timing and payment method to make prepaying their debt much more manageable.
Leading With Empathy
The philosophy behind credit unions is benefiting the greater good — so the idea is as simple as people helping people. That's already a massive green flag when comparing credit unions to other financial institutions whose primary focus is to profit from their customers.
Credit unions understand that financial strain is difficult for all parties involved. Thus, credit union collections aim to reduce the pressure on debtors when recovering charge-offs. They motivate their members to repay their past-due balance by emphasizing the union-member relationship and letting them know they're not alone in their financial trouble.
Overcoming Debt With a Credit Union
Credit unions are an excellent alternative to traditional banking institutions for those seeking a more humane, community-centric approach to financial services. They often foster a strong bond with their members and support them regardless of their money situation. Credit unions pay special attention to those facing economic hardship and offer them solutions to overcome debt and fix their finances.
Credit union collections can benefit from the right digital collection software to increase customer engagement and reduce losses. At Lexop, we work with credit unions and other lenders to create a simpler, more empathetic repayment process for their customers through an online solution. We offer the right tools to help members keep track of their balances and encourage them to pay back what they owe. If you're ready to improve your collections process, please get in touch. We're here to help.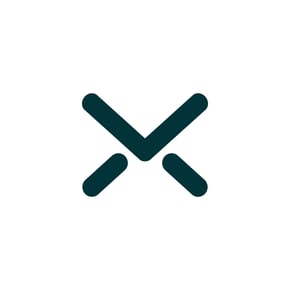 Lexop
Lexop helps companies retain past-due customers by facilitating payment and empowering them to self-serve.