Debt collection is an inevitable part of business, yet many organizations spend more time and resources on debt recovery than necessary. Collection teams get bogged down with the tedious task of calling past-due clients and manually tracking accounts. Productivity decreases, high-value accounts aren't prioritized, and an organization may rely on third-party collection services that, despite the investment, just don't seem to work.
Likewise, customer experience suffers. Clients may find your calls intrusive and feel frustrated with inconvenient repayment processes. Consumers often want to bring accounts up to date, but outdated systems deter them.
Many debt collection services and accounts receivable departments have been utilizing this same, tired, manual approach for decades… but has it ever really worked? Furthermore, is it the way you see your organization moving forward into the new year?
With 2023 quickly approaching, now is the time to reinvent your debt collection process. That way, you can head into the first quarter of the new year confident in an updated, powerful, digital collection strategy that will yield big results in the months (and years!) to come.
There is a solution that helps you get paid and improves customer experiences, and deters the uneasiness of a possible recession in 2023 as well. Software tools automate your early-stage debt collection process, alleviating barriers for customers and streamlining back-office processes for staff.
20th-Century Tactics Don't Work
As we've all experienced for decades now, debt collection processes often follow similar paths, regardless of the industry. Once an account is overdue, your company sends reminders through postal mail (snail mail). Debt recovery teams follow up with phone calls and document each attempt, hoping to break through the next time.
However, times have changed since the days of landlines and snail mail! Many calls go unanswered as 75% of surveyed Americans won't ever answer calls from unknown numbers, according to Transaction Network Services (TNS). Indeed, Lexop's Early-Stage Collection Trends in 2022 report found that nearly 70% of consumers expect companies to communicate through SMS and email, yet only 27% were contacted through these methods.
And those costly, outdated snail-mailed reminders? Unfortunately, this method drives up costs without improving response rates. More than half of respondents to a McKinsey & Company survey took no action after receiving a letter, compared to 23% of consumers who received a text message.
Those that do answer are discouraged by inconvenient payment options. Lexop's survey noted that "47% of past-due customers had to call customer service, mail a check, or go to the bank in person to make a payment," even though 63% wanted to pay online.
As you know, during the stages of collecting debt, your organization incurs hefty expenses, from postage to labor. In addition, more automation and integrations between collections tools are needed to improve productivity. All of these decrease your return on investment (ROI). A reactive approach doesn't help your clients and may even turn them away, resulting in long-term revenue loss.
With the financial uncertainty that 2023 brings, organizations simply don't have the luxury of sticking with outdated processes while merely hoping past-due revenue picks up.
Overburdened agents may be more likely to lack empathy during conversations with past-due customers, leading to a negative experience. And more than a third of Lexop survey respondents said the payment process influences the customer experience. Updating your collections strategy and software can greatly improve outcomes for your business.
Use a Digital Software Solution
Just because negative collection experiences are the norm doesn't mean your company has to stick with outdated methods. Moreover, they're costing you money and clients. There is a better way.
The right tools are more efficient and effective, supporting debt collection best practices by automating personalized communications at scale. Your messages go out at optimal times, and you can monitor interactions from your dashboard.
Streamlined user experiences promote action on your customers' end, allowing them to pay online or make arrangements. With fewer steps required for your staff and clients, you can reduce days sales outstanding (DSO) while lowering operating costs.
But, when planning for 2023, choosing collections and recovery software that delivers a fast and significant return on investment (ROI) is essential. Look for solutions with comprehensive analytics. These tools analyze behavioral data and provide insights about different client segments. Additionally, you can track your ROI and quickly evaluate software value.
Discover Lexop's Value
It's easy to assume that changing your organization's past-due collections methods in the new year will be too much transition at one time. You know you need the tools, but the thought of revamping your entire system is overwhelming.
This is where Lexop comes in.
Unlike tools requiring a steep learning curve, Lexop's white-label solution integrates easily into your current workflows. As such, it benefits your company and customers. It frees employees to concentrate on high-touch accounts, increasing productivity and helping you recover more debt without hiring more staff.
Lexop's ease of use extends to customers as well. Your clients can access repayment options with a single click from an email. But it's not only about simplicity. Lexop's survey found that more than half of respondents "feel more inclined to pay a late bill if they receive personalized emails or SMS reminders showing empathy and a desire to collaborate based on their current situation."
Digital-first communications align with your organization's mission and values. Plus, you can use Lexop's strategy playbook for digital collections to design a plan that improves recovery and business key performance indicators (KPIs).
Lexop's digital-first collection solution benefits service providers in many industries, including:
Financial Services: Ensure profitability even during a downturn by connecting with clients early. Financial service companies can achieve a 25% reduction in write-offs and increase productivity by 30%.
Utilities: Although 48% of Lexop survey respondents prioritize "paying their late utility bills before other debts," unpaid accounts impact your cash flow. Lexop lets you offer flexible payment options, giving

utility

customers a chance to pay in full or make other arrangements.
Telecommunications: Your

telecommunications

customers expect seamless online services, extending to their past-due journey. Use Lexop to improve relationships with your clients through effective, personalized outreach.


Update Your Collections Journey
Move beyond outdated debt collection efforts by adapting your approach to reach and incentivize past-due customers. Create a seamless experience that builds trust in your brand with Lexop's white-label debt recovery solution. Learn how Lexop benefits your business and customers by speaking with an expert.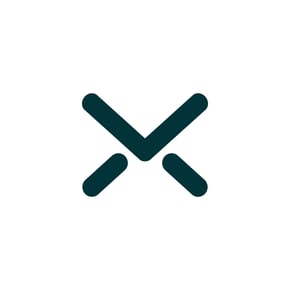 Lexop
Lexop helps companies retain past-due customers by facilitating payment and empowering them to self-serve.