In a good economy, there will be collections, and in a bad economy, they only increase. With 2023 just around the corner, some of Lexop's Digital Collections experts discussed key industry trends and what credit and collections professionals must consider as they prepare for next year.
Michael Pupil, VP at Lexop: The economy hasn't seen such volatility in roughly 15 years with the mortgage meltdown. Interestingly, since the recovery and the advent of technology, financial institutions have been significantly investing in digital channels to improve their performance on the origination side. They haven't focused that same level of investment and attention on the post-side of the transaction, and that's where I feel we'll see the most significant impact of this down economy. We're going to see a big divide between those organizations that are adequately staffed and properly resourced and those that are scrambling to figure it out. And at that point, the clock is ticking, and the longer it goes, the harder it becomes to collect. They need to adjust their collections process now.
Jennifer Mancini, Account Executive at Lexop: I had a conversation with a lender who is super technologically advanced in all areas of their business except for collections. We see time and time again that a lot that people are focusing their resources on improving the front end of the business, acquiring new clients, and focusing on the customer experience, but something needs to happen on the collection side. Often, it needs to catch up a lot. Some of the people we speak to are still sending letters, calling people, and sending manual emails, so that's where we see the gap.
Mike: The environment that we're going into now, where interest rates have increased and lay-offs are happening, means there will be less origination and a loss of the associated interest income. Financial institutions and other organizations will want to focus on ensuring that they're recovering the funds owed to maximize their cash flow. I like the analogy that an organization's collection strategy is like a symphony. There are many different instruments that you can play, and there are lots of communication tools that you can leverage to recoup that money at various times within that journey. Unfortunately, there will always be a percentage of your portfolio that will be bad debt and a write-off, but playing the right instrument at the right time will help you maximize the return on recovering that money leading to a good customer experience.
Teagen Schmalhus, Digital Collections Specialist: The big question is how to reach out in the most efficient manner possible. Many lenders are patching that issue the best they can with automated emails and messages that include a link to their online portal. It's a quick and easy fix that covers the basis of those digital channels, but it can always be better.
Jenn: I've already spoken to a few lenders that have already budgeted for headcount. People fail to consider that it might not always be the best use of your budget. Headcount is always required on some level, but when you're having agents reach out to low-risk accounts that could easily be self-cured with a digital tool for a fraction of the price, you're not setting yourself up for success.
Teagen: Just because you're going more digital doesn't mean that calling is dead. The goal here is not to eliminate human interaction but to make that human interaction more purposeful, more meaningful, and more pointed.
Mike: That's such an important point. It's about putting your players in the right scenario at the right time. Nothing will ever truly replace any of the strategies in play today. That's why they exist. Sometimes a conversation is required, and some organizations do prefer maintaining the negotiating process with the customer when working out a payment arrangement.
The piece to that is that if there are 100 people you need to reach, isolating those that don't necessarily need to have the conversation allows you to prioritize those that do. Using collection software isn't necessarily a replacement. It's leveraging the various vehicles you have to get the best outcome throughout your entire portfolio. It's about leveraging technologies to enhance the team's overall performance and decrease costs. That's a double win for each department.
Interested in learning more about how Lexop can help transform your collections process? Let's talk!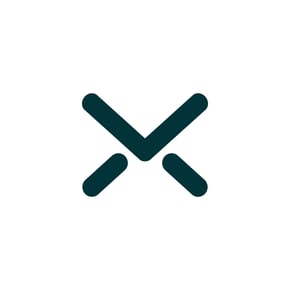 Lexop
Lexop helps companies retain past-due customers by facilitating payment and empowering them to self-serve.