The demand for telecommunications services remains high as consumers embrace internet-based calling, 5G technologies, and smart devices. From signing up to bill payment, convenience and flexibility drive online customer experiences. Unfortunately, it's also easier to switch brands and continue services without paying a past-due account.
With delinquencies expected to increase, telcos can act now to develop a frictionless repayment journey. Early-stage debt collection software engages clients leading to higher self-cure rates and reduced operational expenses.
The problem with manual, outdated debt collection
Telcos deliver customer-centric experiences until a customer misses a payment. At that point, a consumer's digital experience converts to analog as an organization calls, leaves voicemails, and sends postal mail notices. Even though 69% of Lexop survey respondents expect digital communications, only 27% were contacted by email or SMS.
Time is limited. After losing access to services, your customers may sign up with a competitor. But manual processes prevent swift, effective outreach, often failing to reach customers in the early days. In addition, debt recovery expenses increase as telecommunications companies use resources to call past-due clients, document interactions, and mail collection letters.
Supporting individual communications preferences is only half the battle. Consumers want convenient, flexible payment options. Unfortunately, Lexop's survey found that 47% of overdue customers had to mail a check, call customer service, or go in person to repay.
This outdated approach costs your telco business time and money. Past-due customers switch providers, reducing customer retention rates. Higher collections expenses from conventional communications methods eat into profits, resulting in a lower return on investment (ROI). Meanwhile, ineffective debt recovery efforts impact your long-term revenue. Fortunately, a collections strategy focused on humane, digital outreach can provide a blueprint for improvements.
Increasing telecommunications debt recovery through automation
Telco organizations can automate communications and streamline past-due activities using debt collections software. Whereas you used to call overdue clients, with automated debt recovery tools, you can send an email or text.
And you don't need to add more employees to increase engagement, accept payments online, or offer flexible repayment plans. Collection automation features include self-cure portals where consumers can handle their accounts without needing an agent.
Instead of costly phone conversations tying up your representatives, customers can select their preferred repayment option and method. It saves employees time, resulting in full-time equivalent (FTE) savings. Videotron, a Canadian telecommunications leader, automated early-stage collections with Lexop and realized a 10% increase in monthly savings related to collection activities.
Debt recovery software leverages behavioral intelligence, optimizing your efforts. Rather than impersonal messages sent at the wrong time using an ineffective channel, collections tools help you personalize communications at scale to reach and engage customers early. Swift, automated intervention improves days sales outstanding (DSO) while documenting compliance with collections regulations.
Moreover, the early stages of debt collection offer opportunities to engage and retain clients, enhancing the past-due journey. For example, Videotron elevated customer experiences by offering modern contact and payment methods. Automating low-risk account communications increased Videotron's self-cure rate by 27%, and the company sent 11% fewer cases to third-party agencies.
Lexop's added value for telcos
A new technology's ease of use and implementation are key factors when buying collections and recovery software. Debt recovery solutions should help your organization achieve high-level goals while improving collections operations. Telcom providers accomplish this by selecting tools that fit seamlessly into existing workflows and analyzing consumer behavior and key performance indicators (KPIs).
White-label tools for brand consistency
A customer-orientated experience is essential to repayments, and experts consider it a best practice for debt collection. Yet, sending your customers to a third-party service or website to handle past-due amounts can unsettle wary consumers, who have heightened concerns about privacy and security.
A white-label debt recovery solution keeps your branding visible across channels. Your overdue clients can access repayment options with one click from an email, and regardless of the communication method, the experience remains the same.
Advanced analytics for a targeted approach
Analytics is a crucial component of your strategy playbook for digital communications. The best early-stage debt recovery software enables telecommunications businesses to benchmark and monitor KPIs related to consumer and operational objectives.
You can segment clients and create custom communication sequences with Lexop's early-stage collections software. A Telecoms.com Intelligence report noted that nine out of 10 consumers "expect personalized notification of issues that affect them." Indeed, 55% of Lexop survey respondents said they'd be more likely to pay a late bill if they got personalized SMS or email reminders showing empathy and a willingness to collaborate.
Lexop's analytics tools track digital correspondence and provide insights into delivery, open, and repayment rates. Use the behavioral data to adjust your messaging templates and reach overdue clients at the best times.
Automate and analyze debt collections
Optimize your debt recovery process by modernizing your early-stage outreach efforts and tracking core objectives. Digital tools and a humane approach help you get paid. Software like Lexop's platform provides added value with a fast, significant ROI. Learn more about how Lexop can be a part of your telecommunications digital collections strategy.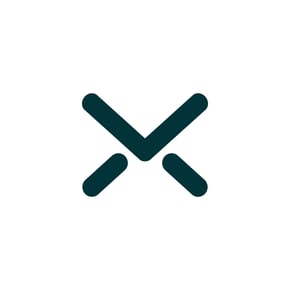 Lexop
Lexop helps companies retain past-due customers by facilitating payment and empowering them to self-serve.