As the cost of living continues to rise, many consumers are starting to feel financially strained and increasingly pessimistic about their ability to make bill payments.
A recent Lexop survey of more than 1,100 Americans found that nearly 60% of consumers admitted to being concerned about their ability to pay their bills over the next six months. In contrast, 52% had always paid on time and in full in the past year. The silver lining is that lack of money isn't the only reason behind high consumer delinquency. Only 28% of consumers are past-due because they don't have money. The other 72% are in collections because of non-financial factors like forgetting to pay, invoice errors, and expired pre-authorized credit cards.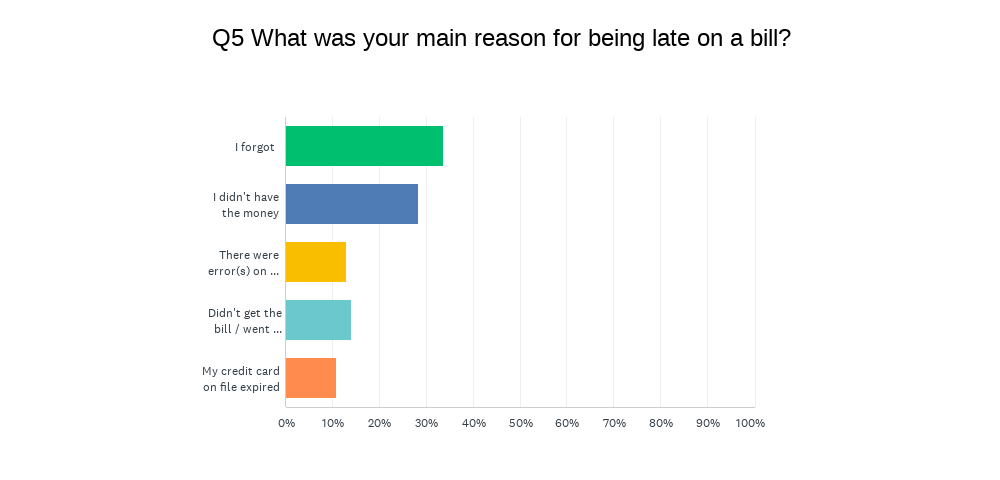 What this means for businesses is that there's still a good chance of recovering payment from their past-due customers. The secret is to offer solutions that improve the bill payment experience, explicitly tapping into customers' preferences.
Keep reading to learn what you can do to address the challenges consumers face in bill payment and reduce delinquency in your customer base.
Give Consumers More Payment Options
One of the main pain points for customers is inflexibility in your payment methods. The survey by Lexop shows that 46% of consumers would pay their bills quickly if they had more payment options. Most customers are interested in flexible payment plans that let them split their payments into installments.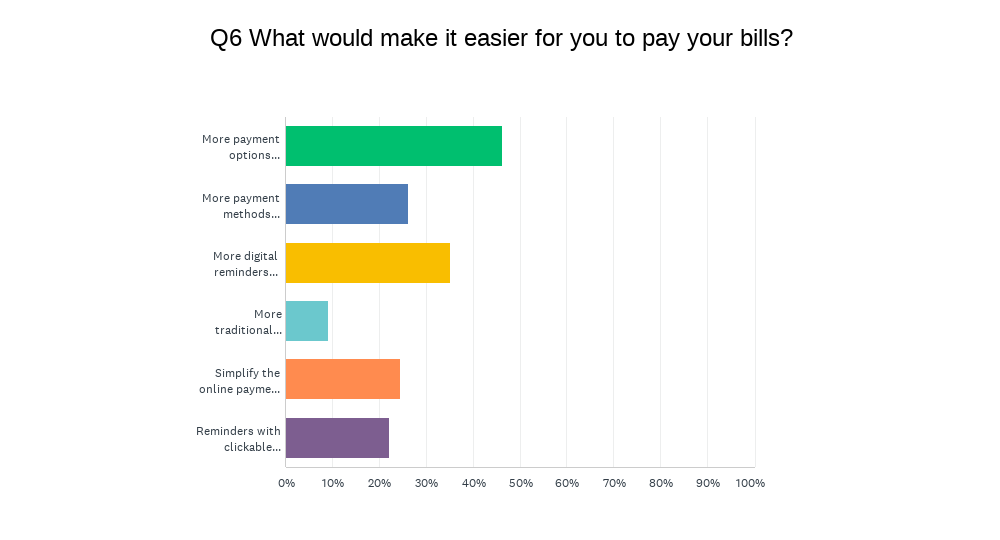 They also want their organizations to have a system that allows them to customize their payments based on their financial situation. This finding indicates that even when consumers cannot pay their debts in full, they're willing to pay their providers part of the owed funds.
All they need is control over when and how they make those payments.
Send Your Customers Empathic Digital Reminders
Being empathic means showing compassion and respect when communicating with your past-due customers. And there's no better way to do that than using digital tools like emails and text messages since they're not very intrusive.
Among the 1,100+ consumers who took part in the Lexop survey, 35% said that digital reminders through texts and emails would make it easier to pay their bills. The critical thing to note here is that people prefer reminders sent through the channels where they spend most of their time.
"Consumers have diverse preferences, habits, communication styles, and financial concerns that must be considered when building effective debt recovery strategies," said Amir Tajkarimi, Chief Executive Officer and Co-founder of Lexop.
In this light, your business shouldn't limit itself to traditional reminders such as calls and letters during early-stage collections. Calls are usually unsympathetic, while letters can get lost in the shuffle.
Simplify the Payment Process
The payment process should be as smooth as possible for customers. When it's not, 24% of consumers will put off paying their bills until they have no other choice.
Nobody wants a poor customer experience where they must jump through hoops to make a payment. The process should be as simple as a single click instead of filling out long and tedious forms or navigating multiple interfaces.
One way of simplifying the process is to include a clickable payment link in the reminders you send to past-due customers. The link will take them directly to a payment page where they can quickly make outstanding payments.
The goal is to make the process as frictionless as possible by offering various payment channels and methods. Past-due customers are more likely to make payments if your organization allows for more payment methods, such as ApplePay, Google Pay, and the opportunity to pay using debit and credit cards.
Embrace Best Practices in Digital Collections
"Going digital is the fastest route toward providing debtors with payment options that make sense to them," said Tajkarimi. However, sending digital reminders and expecting customers to make their payments is not enough. You must also employ best practices in digital debt collection to reduce delinquency.
Some of these practices include:
Hyper-customizing digital reminders.

Improving collections

is an attention-grabbing game. You should make your emails and texts more engaging by using the right tone, message, and timing to convert past-due customers. You can also segment your touchpoints so that a person who is 50 days past due receives a different message from someone who's only five days past due.
Don't Leave Any Security Loopholes. Ensure your payment platform is secure and compliant with the latest PCI DSS standards. Otherwise, consumer confidence and brand integrity are at stake. Minimize phishing risks by making your logo and URL easily recognizable.
Streamline the Payment Process. A streamlined process comes down to the flexibility of payment options and methods and an enhanced user experience.
Make the Switch to Digital Collections
Digital collections are the future of delinquent debt recovery, so you shouldn't wait to make the switch. Debt collection software like Lexop will help your company retain past-due customers by making the debt recovery process more humane.
This easy-to-use software will empower your customers to pay their late bills by allowing more flexibility in making their payments. Talk to an expert to learn how to improve your debt collection strategy.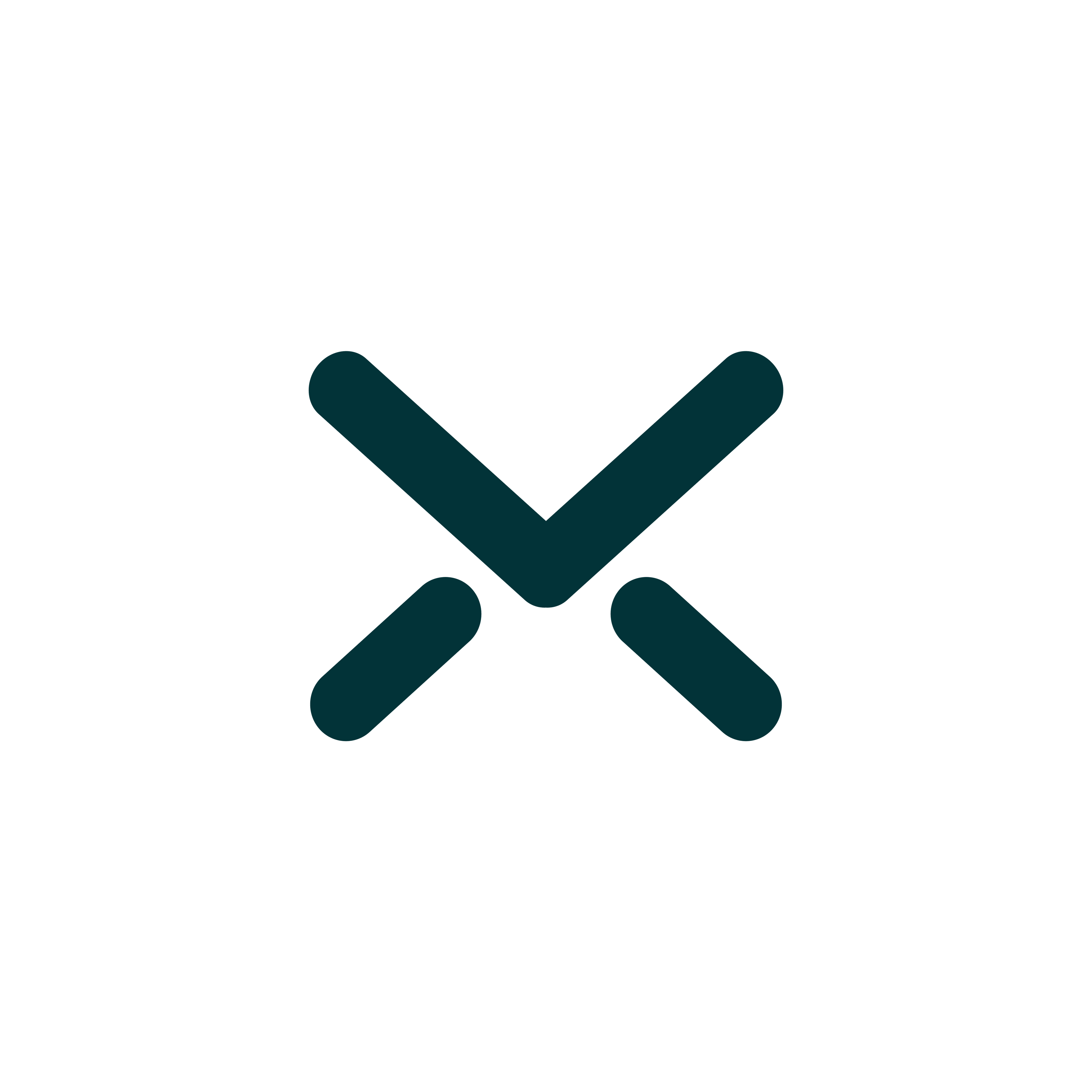 Lexop
Lexop helps companies retain past-due customers by facilitating payment and empowering them to self-serve.