It has been a tough year for consumers as they struggle to keep up with the soaring cost of living. Data indicates that in October 2022, 3 in 5 consumers in the U.S. were living paycheck-to-paycheck. With the inflation rate at 7.7%, many people will find it challenging to make ends meet this holiday season.
Despite the ongoing economic pressures, the holiday spirit is still alive, and consumers have continued to take advantage of Black Friday, Cyber Monday, and other holiday deals. Analysts predict that holiday spending in the U.S. could reach 1.3 trillion in 2023.
Since most consumers are likely to use credit to make these purchases, the potential for a surge of past-due accounts post-holiday is high.
In light of all this, your credit union should support its members and help them through these tough times, especially during this holiday season. Here are some ways you can do this.
Promote Your Credit Union's Christmas Club Throughout the Year To Help Encourage Saving
The holiday season comes with all sorts of expenses — from buying presents for loved ones to traveling to visit family. It can be challenging to save up for all these additional costs.
Without enough savings, credit union members might end up putting these expenses on their credit cards. They will be stuck paying credit card debts in the coming year, which can be costly, especially with the increasing interest rate. This is where your credit union's Christmas Club can help.
A Christmas Club is a savings account that allows members to set aside money throughout the year so they have enough to cover holiday expenses. Promoting this product to your members can help them take the financial stress out of the holiday season.
Share Holiday Shopping Budgeting Tools With Members
There's no better time to have a budget than during the holidays. With all the expenses that come with this time of year, it's easy to overspend and end up in debt.
You can help your credit union members by providing them with or recommending budgeting tools. These tools will come in handy as they try to stick to their holiday budget.
Various budgeting tools are available online, so you can encourage your members to find one that works best for them. You can also recommend specific tools, such as Mint, Goodbudget, and You Need a Budget (YNAB).
Provide Flexible Payment Plans for Outstanding Debts
No one wants to deal with debt collectors, especially during the holiday season. Your credit union collections during the holiday season should focus on reducing the pressure on members. A flexible payment plan can be a lifesaver if your credit union members have outstanding debts.
Flexible payment plans allow members to make small payments over a more extended period of time. The flexibility will add a human touch to your debt collection process by avoiding straining people beyond their financial capability.
Don't Make Embarrassing and Stressful Collection Calls During Holiday Gatherings
Making a collection call during the holidays is a surefire way to ruin someone's day. Predatory calls are also ineffective for collecting debt, as they are more likely to alienate past-due customers and further deter them from prioritizing repayment.
Instead of making these calls, use digital debt collection tools like Lexop. These tools are less intrusive and are designed to help you retain past-due members by providing a better experience.
You can send members automated payment reminders through their most preferred channels, like emails and text messages. The debt collection software will also allow the members to make flexible payment arrangements on their terms, further improving their experience.
Keep the Spirit of the Season in Mind and Be Empathetic
The holiday season is a time for giving, so it's essential to keep that in mind when you're collecting debts. This doesn't mean you should waive all debts, but you should be understanding and try to work out a feasible payment plan for the member.
It's also important to be empathetic, as some members may be going through a tough time financially. When communicating with them, try to show as much compassion and respect as possible. You can show empathy by sending them hyper-personalized reminders and allowing them to choose their most preferred payment option.
Support Your Credit Union Member This Holiday Season
The holiday season is a time for giving, so it's crucial for credit unions to show their members some holiday cheer. From humane credit union collections to helping members budget for their holiday shopping, there are various ways credit unions can support their members during this festive time of year. It's already a stressful economic period, so go the extra mile and show your members that you care.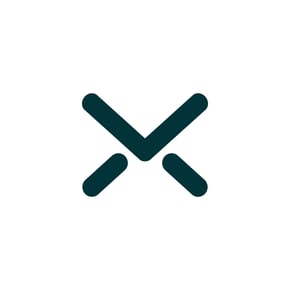 Lexop
Lexop helps companies retain past-due customers by facilitating payment and empowering them to self-serve.