Among the many ways the current crisis is altering Canadian lives, one rapid shift that's occurring is in the way we pay our bills. As Canadians become used to online payment methods, expectations surrounding past-due payments will also evolve—and it's up to companies to keep pace.

The push toward digital
It's no secret that over the past decade, personal finances has increasingly moved online. However, ever since #StayAtHome started trending, digital transactions have skyrocketed.
In a recent study by Payments Canada, approximately 30% of Canadians who formerly used PayPal or Interac e-Transfer only once a week now use these digital payment methods more often. Twenty-eight percent of weekly credit card users report now paying by credit card more frequently, while 40% of weekly cheque users now write fewer cheques.
The slow and steady pace to digital has exploded into an all-out sprint.
A trend across all demographics
In the past, some have argued that only the younger generations were interested in online transactions and that older Canadians would continue to choose traditional payment methods regardless of the options available. But when everyone's staying home, taking care of daily banking needs online makes sense for even the biggest hold-outs.

According to The Globe and Mail, during the first month of lockdown, senior enrollment in online banking at RBC increased 84%. Moreover, among seniors who had enrolled but not yet used digital services, online activity increased by 210% during that period.
Uncertainty in a changing world
Indisputably, the way Canadians of all ages manage their money is changing—but that's not all. They're also spending less altogether. The same Payments Canada study found that 75% of respondents are spending less than before the crisis.

Why? The answer, unfortunately, is straightforward: 44% of those surveyed had suffered a decrease in their income, while 51% reported losses in retirement savings and other investments. Indeed, many Canadians are worried about both the future of their finances and their cash flow.
The implications of insecurity
Times of economic flux usually mean one thing in the world of collections: an increased number of late payments. Payments Canada tells us that 26% of Canadians say their ability to pay bills on time has already been affected. Many people are facing reduced employment, and three in ten Canadians say they couldn't pay their bills if they were to lose their jobs. Depending on what the next months have in store for us, these numbers might go up.
The call to digitize
Therefore, at the same time, we're experiencing a sea change in how Canadians pay their bills, we're also likely to see more people fall into debt. Now, more than ever, the collection process needs to go online—and that's good news for both your customers and your company.

For customers becoming more comfortable making financial transactions online, digital collections is a natural evolution. Moreover, digital notifications are less intrusive than letters and phone calls during these high-stress times.
We have the stats to back it up: in the first quarter of 2020, we conducted a country-wide survey regarding the preferences of Canadians when it came to paying a past-due bill. We found that more than half of Canadians prefer digital communications, and 77% prefer to make online payments when dealing with a past-due bill.

For your company, digital collection tactics have been proven to work better. A recent McKinsey study of credit card debtors found that switching from digital to traditional channels at the 30-day mark decreased payment amounts by 12%. Going digital doesn't just keep customers happy—it also increases your recovery rates. That's why updating your strategy is the best investment you can make in uncertain times.

Ready to learn how digital collections can help your business stay on top? Contact us now.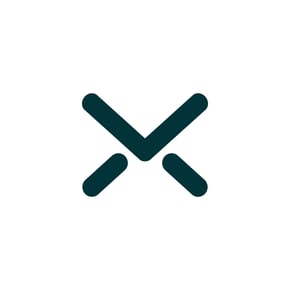 Lexop
Lexop helps companies retain past-due customers by facilitating payment and empowering them to self-serve.