Telecommunications is a fast-paced industry, and it's often hard to find time to discuss trends and share insights with professionals from across Canada and the US.
The 2022 Telecommunication Risk Management Association (TRMA) Canada conference provided an excellent platform for me to engage and network with some of the best minds in the Canadian telecom sector. The theme for this year's event was Repositioning for the Future, which included several thought-provoking presentations and intriguing panel discussions on the topic. The event was attended by telecommunications and collections professionals from across Canada and North America who came together to learn about new technology and best practices in customer engagement, retention, and debt collection strategies.
I had the opportunity to deliver a presentation on future-proofing your collections strategy to meet changing customer expectations in 2022 and beyond. Here's a quick recap of my presentation and other takeaways from the conference:
Impact of the Global Economic Crisis on Household Debts
The global economy is in turmoil and is currently in a prolonged period of economic uncertainty and elevated inflation. Household debts are at an all-time high, leading to extended cash collection cycles and a surge in delinquency rates higher than pre-pandemic levels. Despite the bleak economic scenario, the silver lining is that the economic crisis has acted as a catalyst, driving businesses to experiment with and adopt new technologies for debt collection.

A Digital-First and Digital-Fast Approach to Debt Collection
Today's customers are highly tech-savvy and are constantly connected in the digital world. It's challenging for businesses to capture customers' attention in this hyper-connected and over-engaged space. On top of that, the digital era has elevated and transformed customer expectations. The customers of today demand hyper-personalization and self-service in all their digital engagements, including debt collection.
Personalized and empathetic debt collection strategies offer immense benefits for businesses. It helps you win customer trust and fosters loyalty and respect, ultimately improving debt collection outcomes. Personalization in debt collection takes multiple formats:
Using tailored messages to connect with each customer
Engaging with customers on their preferred channels
Providing them with various repayment plans customized to their specific requirements
The younger generations, Gen Z and millennials, prefer intuitive self-service without lengthy and repetitive conversations with debt collection agents.
In a nutshell, customers expect telecom companies and other businesses to value their time and engage with them on their preferred channel, timeline, and terms without intruding upon their privacy or respect, even when they have missed bills and deadlines. This reiterates the need for a customer-centric approach to enhance the customer experience and efficiency of debt collection strategies.
Overcoming the Challenges of Digital Debt Collection
In my discussions with other professionals and industry leaders at the conference, I noticed almost all businesses, irrespective of their industry and size, facing the same challenges and pain points in transforming to a digital-first debt collection approach. All stakeholders in the debt collection space agreed on the importance of moving to an empathetic approach to reduce the social stigma surrounding debt collectors and debt collection agencies. Multinationals and large corporations found it difficult to transition from their legacy debt collection systems to the leaner and more agile method, while smaller firms had challenges budgeting for the resources and expertise of a digital-first transformation.
At Lexop, we are pioneers in the Humane Approach™ for digital debt collection. Missing a payment or two can happen to anyone, and we make it our mission to make debt collections more humane through our digital-first approach and innovative technology. We call it the "Ripple Effect." Our debt collection software helps companies engage with past-due customers by providing them with cutting-edge digital debt collection tools. In return, the customer benefits from a flexible, self-service solution that empowers them to resolve their outstanding bills at their convenience. It's a win-win for both companies and their customers.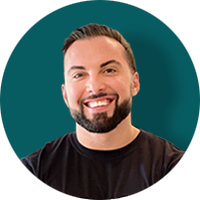 Amir Tajkarimi
Amir Tajkarimi is the CEO and co-founder of Lexop, a rapidly growing fintech start-up leading the digital transformation of the collection industry. Before co-founding Lexop, Amir was a practicing Banking Lawyer for several years at renowned firms and the National Bank of Canada. In addition to his professional successes, he is also a published author and has contributed to publications like the "Doing Business Report" by the World Bank Group.