What do we mean by humane debt collections?
Collecting past-due accounts is a cumbersome process for everyone involved. Adopting a customer-centric approach to digital debt collection — one that is flexible and empathetic — will ultimately benefit the company and its past-due consumers.
Flexibility is a significant aspect of humane debt collections that results in a powerfully positive past-due customer experience. It's the capacity to be creative and find compromises and the right solutions for each customer.
Empathy is another characteristic of humane debt collections. And being empathetic doesn't necessarily mean having to agree with customers at all times. It means communicating with as much respect and compassion as possible. Digital outreach tools such as text messages or email are much less intrusive and will be received much more positively.
Discover how digital collections software can sit on top of your accounts receivables system while enabling you to build humane debt collection best practices into your strategy and use your tools to create a seamless repayment journey.
When are humane debt collections the most useful?
According to a Lexop survey, 38% of consumers attributed being late on a payment to cash flow issues. This trend is notable because humane debt collections can be a game changer.
For many consumers around the globe, the pandemic and ensuing economic recession impacted their financial stability. Because of this, it is typical for customers to have difficulty paying their bills on time or at all.
Priorities change when life gets in the way. Unsurprisingly, 48% of respondents said they would pay their late utility bills before any other invoices. These results make sense since not paying a utility bill may severely affect a household's wellbeing — for example, energy companies can cut off supply.
When consumers could not pay a late bill in full, 46% would like to have the option to make payment arrangements, and 38% would make a minimum payment to show good faith.
Past-due customers need to be treated humanely with messaging that empathizes with their situation. Companies can show empathy differently, primarily through hyper-personalized digital reminders and by providing more flexible payment options.
Moreover, the simplicity of the payment process and good customer service are essential factors influencing the past-due customer experience. Consumers appreciate it when the repayment process is simple and positive. These factors reinforce the idea that a smooth repayment journey is critical in any collections strategy.
How can companies implement humane debt collection best practices?
Companies can reassess their current repayment journey by optimizing the past-due customer experience with a digital solution. They can meet today's consumers' needs and expectations by upgrading their accounts receivables system with digital collections software that provides online self-service capabilities that don't require unnecessary steps.
Importantly, it doesn't have to be a complex task since it mainly relies on two fronts:
Reach out digitally
Collect with flexibility
Front 1: Reach out digitally
Digital reminders via email and SMS with the right tone and messaging can allow companies to rectify past-due accounts humanely.
Before being guided to a payment portal, past-due customers receive hyper-personalized, friendly digital payment reminders that explain their past-due amounts, providing them with simple options to encourage them to act immediately.
By sending out digital reminders, companies benefit from real-time tracking capability and can quickly gauge customer responsiveness.
Front 2: Collect with flexibility
Digital reminders and a login-free self-service payment portal empower past-due customers to make payments online quickly and easily.
Customers can access the portal directly from the email with a clear call to action. This path of least resistance significantly increases their chances of completing the repayment journey successfully due to the convenience offered.
Once in the portal, past-due customers are given multiple payment options, such as making a minimum payment, paying in full, or making a payment arrangement. This feature allows them to settle their accounts effectively without agent intervention.
Offering multiple payment method options is also essential as each customer's financial situation varies and can include using ACH, debit, or credit card. These options allow for flexibility and let past-due customers choose how they want to pay.
Upgrade your accounts receivables system with humane debt collection
What companies do today to overcome debt collection issues defines their course for the future. Where they focus their efforts, what they decide to optimize, and how they adapt to the ever-changing expectations of consumers will determine their growth trajectory in the years ahead.
When building humane debt collection best practices, digital collections software can help you collect faster. Lexop gives you everything you need to reach, incentivize, and effectively collect from your past customers. Talk with an expert to learn how to optimize your collection strategy.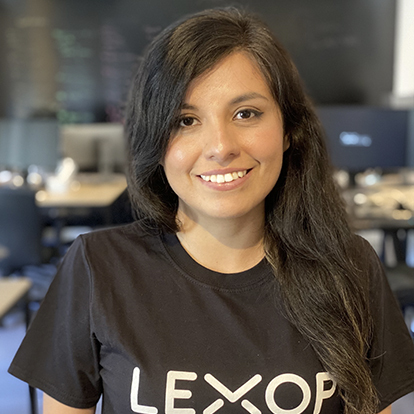 Paula Monroy
Paula is Communications Specialist at Lexop. With a formal background in urban planning and creative writing, Paula writes about pretty much anything.