In today's dynamic job market, businesses grapple with two significant workforce challenges: labor shortages and layoffs. On the one hand, employers are struggling to find qualified candidates to fill open positions. At the same time, we've seen economic uncertainties and evolving business needs lead to job cuts. These circumstances create a complex landscape, requiring new approaches to address these issues and ensure operational growth.
Leaning on technology and automation can be pivotal in filling labor gaps, reducing manual workload, and fostering employee growth and satisfaction.
The Challenges of Today's Job Market
According to the U.S. Chamber data, the U.S. has nearly three million fewer Americans participating in the labor force today compared to February 2020. Their research also shows 9.9 million job openings in the U.S., but only 5.8 million employed workers.
The need for more skilled talent has made it increasingly challenging for businesses to find suitable candidates for their open positions. The shortage increases employers' competition to attract and retain talent, especially when other workplaces offer better work/life balance and higher wages. Some analysts and economists warn that continued financial pressures on households, strains on household budgets, and high-interest rates could create more job vulnerabilities, especially if wages don't keep pace with inflation.
And then there are job cuts. The U.S. Bureau of Labor and Statistics revealed that approximately 1.4 million individuals were laid off in November 2022 alone. Of course, we know many of those numbers come from big tech, but the financial, automotive, and utilities industries are also affected. In 2023, an estimated 6 in 10 companies will likely enact layoffs, affecting 30 percent or more of the workforce.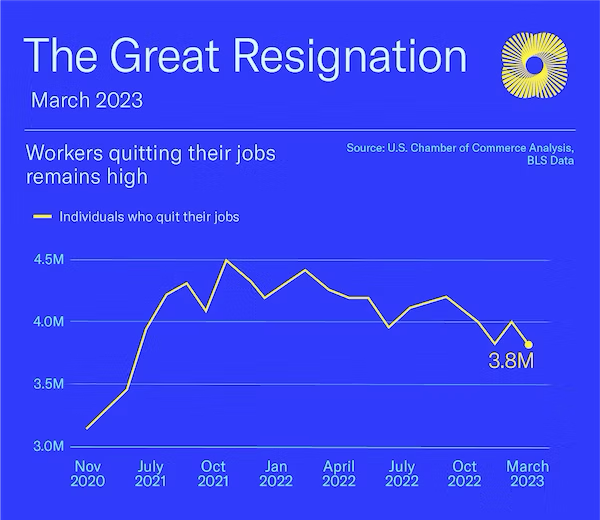 The Impact of Labor Shortages on Collections Departments
Gross national debt has reached a record-breaking $32 trillion, putting more pressure on collection departments to take on more calls, more manual-intensive tasks, and keep up with the rise in delinquencies. Collection departments ensure timely payments, manage delinquencies and maintain healthy customer relationships. However, when faced with a shortage of qualified staff, collections departments are asked to do more with less, and this creates:
1) Increased workload
With a tighter collections team available to handle collections activities, the workload for existing employees can increase substantially. They may be responsible for managing more delinquent accounts with a higher call volume, resulting in heightened stress and potential burnout.
Burnout is one of the most pressing issues facing the global workforce: 28% of workers in a Gallup study say they are burned out "very often" or "always" at work.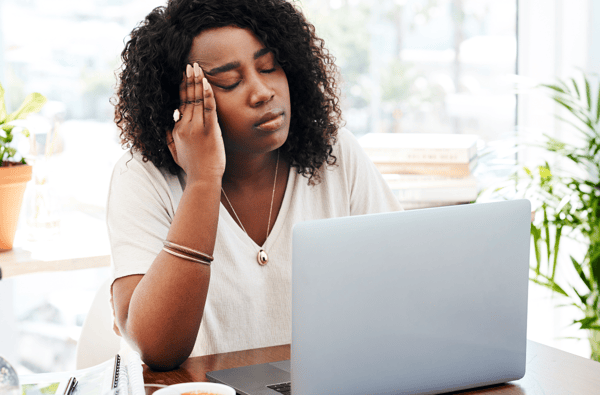 2) Reduced productivity and delays in collections
The combination of higher delinquencies and labor shortages can lead to delays in contacting past-due customers and resolving outstanding accounts, leading to longer recovery times.
3) Lower customer satisfaction
Longer wait times for assistance, delayed responses to inquiries, and limited support during the collections process can lead to customer frustration and dissatisfaction. Staffing shortages that lead to poor customer service in 2023 pose a significant risk, especially to financial institutions facing pronounced competitive pressures from FinTech rivals.
You might like: Breaking Down CSAT and NPS Scores: Reasons for Low Ratings and Strategies for Improvement
Strategies to Overcome Labor Shortages
To tackle the challenges of labor shortages, consider adopting proactive strategies to attract and retain talent while maximizing the potential of your existing workforce. Here are some approaches that can help build a resilient collections department.
1) Staff Retention and Development
Retaining experienced employees is crucial in the face of labor shortages. Offering competitive compensation packages, providing opportunities for career advancement, and investing in employee development programs can help foster loyalty and job satisfaction. By nurturing and upskilling existing employees, you can enhance their capabilities and reduce the impact of labor shortages. Training team members on new digital tools can empower them to be more efficient and productive in their roles, reduce tedious tasks and make their day-to-day work experience more enjoyable. These investments not only enhance individual skills but also strengthens the overall collections team, leading to improved performance and increased employee satisfaction.
2) Smarter Hiring Practices
Adopting smarter hiring practices can help employers find suitable candidates more efficiently. Implementing advanced screening processes, utilizing technology-driven assessments, and building strategic partnerships can help identify talented individuals who align with core values and requirements.
3) Hybrid or Fully Remote Work Environment
On average, people value the ability to work from home two or three days a week about the same as an 8 percent pay rise. Remote work options not only attract a diverse range of candidates but also promote work/life balance. It can also be great for productivity as the time saved on commuting is often reallocated into time working.
4) Leverage Technology and Automation
Whether you're experiencing difficulties hiring or undergoing job cuts, it's an opportunity to look at software solutions that can automate the collections process to make your teams more efficient and recover payments faster.
Here's a typical list of responsibilities for a job posting for a collections specialist.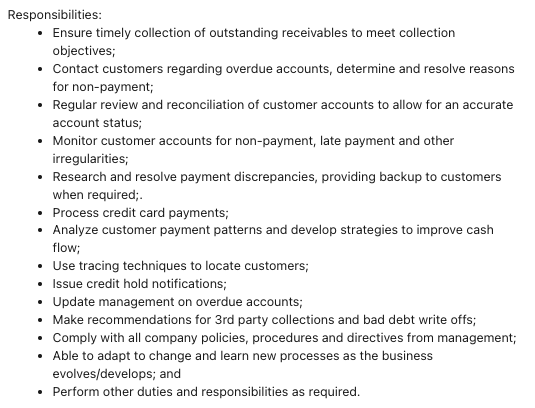 Technology can help alleviate many of these manual tasks so that collection professionals can focus on the more strategic parts of their jobs.
Automate payment reminders at large
By automated payment reminders through email and SMS, communication can be sent at large to different customer groups with tailored messaging rather than contacting customers individually. These reminders can be customized with personalized information from populated data fields, such as the person's name, outstanding amount, and due date.
Reduce the burden on collection duties
By automating repetitive and time-consuming tasks, collections departments can achieve faster processing, cost reduction, and the elimination of errors caused by manual, human-based processes. Increasing efficiency helps reduce workload and mitigates the risk of burnout.
Improve repayment rates with self-service tools
Use technology to help maximize employee productivity with self-service payment portals. Empowering customers to make a payment at their convenience and supporting them with different payment methods and arrangements reduces the barriers to payment resolution and provides choice, resulting in improved repayment rates.
Promote career and skill development
New technologies won't replace humans. Automation removes the mind-numbing work, allowing team members more time to acquire new skills and knowledge learned from collection software, automation tools, and data analytics.
A Gallup-Amazon research stated that 48% of workers in the United States would be willing to switch jobs if offered skills training opportunities, and 65% of employees believe employer-provided upskilling is very important when evaluating a potential new job.
Acquired new skills enhances their capabilities and make them more adaptable to evolving industry trends and technological advancements.
If your business is experiencing these challenges and looking for solutions to help fill the labor gap, consider these 7 must-have collections software features. With the right tool, you can reduce operational costs and increase collection rates, allowing you to either reinvest in areas that could attract new talent or other resources.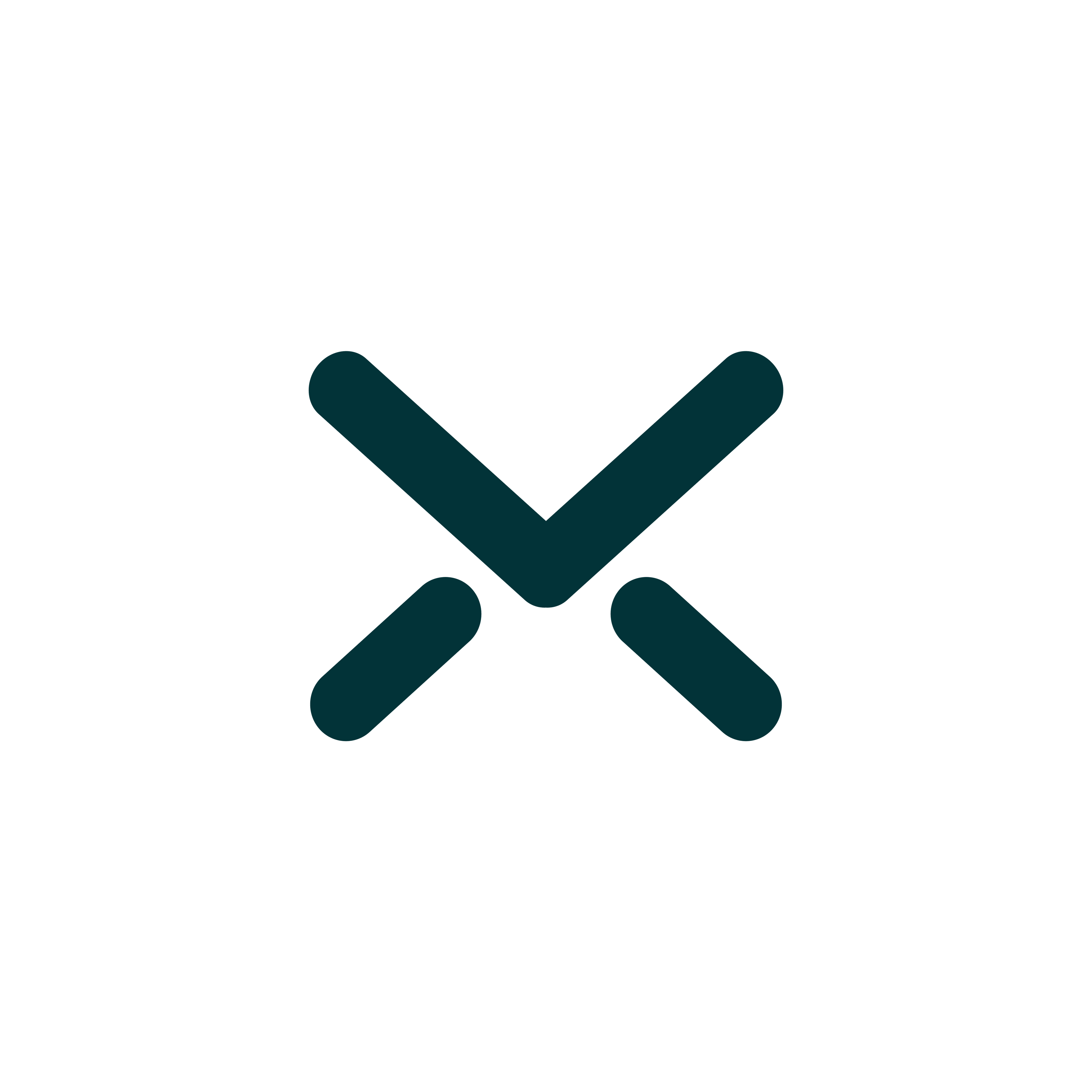 Lexop
Lexop helps companies retain past-due customers by facilitating payment and empowering them to self-serve.