The collection industry has been undergoing a digital transformation over the past few years due to shifting customer repayment preferences. Because of this, we are starting to see software solutions that can assist companies to recover their customer's past-due accounts.
This has presented an opportunity to analyze and better understand the benefits collection software can provide a company to help minimize their losses. After conducting industry research of software available on the market and working with large companies over the past few years, we've identified crucial key performance indicators (KPIs) your company should be thinking about when incorporating software to assist in recovery efforts.
Below, we outline the top five KPIs large companies should look for in a collections software and why they're essential.
Email and SMS Delivery Rates and Bounce Backs
The ability to see and track how many emails have been delivered and identify how many have bounced back. This is vital to see which of your past-due customers are being reached. Additionally, knowing which emails bounce back will indicate which customer profiles need to be updated.
Email Click-Throughs Rates (CTR)
CTRs allow you to see how many customers have clicked any links you've inserted in the email to take action towards their past-due account. Increased email click-through rates in a campaign show that a customer has a willingness to see what their options are to rectify their situation.
Accelerated Online Payments
Increased payments online through a portal that helps simplify customer obligations to rectify past-due accounts faster. You will also begin to understand how collection software encourages and increases self-cure rates.
Increased Self-cure Rate
Arguably the most important KPI is increased self-cure rates. The KPIs outlined above influence this metric, and any increase in self-cure rates are a direct result of the KPIs above. Increases in self-cure rates also influence collection department productivity by allowing agents to focus on other relevant tasks, such as past-due accounts requiring special attention.
Improved Customer Experience
Often an afterthought, past-due customer loyalty, and satisfaction are key metrics in measuring the overall customer experience. There is a gap between customers and past-due customers, with the latter overlooked as deserving a satisfactory customer experience. You can help bridge that gap with a loyalty and satisfaction survey using a Net Promoter Score (NPS) or a Customer Satisfaction Survey (CSAT). Use these measurement tools before and after integration so you can track improvements.
While the KPIs above are our top choices to look for in collection software, there are several more to take into consideration, so we published an ebook that uncovers every KPI your company should be measuring.
From software procurement KPIs to past-due customer payment KPIs, our ebook will empower you to make an informed decision when choosing software to help you improve recovery efforts and bridge the gap between customers and past-due customers.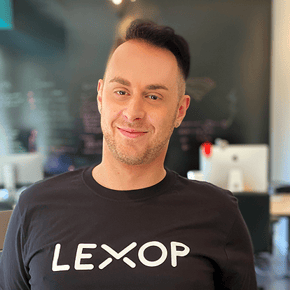 Chris Miljanovski
Chris Miljanovski is a Content Specialist at Lexop. Having a passion for content creation, Chris has over five years of experience writing blogs, social posts, and optimizing messaging for a multitude of brands. With his expertise in creating content for start-ups in the tech industry, he has helped companies build awareness and generate leads.