Traditional dunning methods and complicated repayment journeys are no longer enough to succeed. As the collection industry evolves and consumers grapple with financial hardship and uncertainty, going digital is unavoidable.
On November 30th, the Consumer Financial Protection Bureau (CFPB) sets in motion new rules enacting the Fair Debt Collection Practices Act (FDCPA). These guidelines make it easier to effectively implement an omnichannel strategy honoring communication preferences and convenient self-service options.

The changes improve liquidation as companies expect to engage faster and more efficiently with past-due customers, favoring electronic communication in SMS, email, and private messages through social media. Customers are empowered to pick and choose how a third-party debt collector reaches out.
Although excluded from coverage, creditors and first-party servicers still comply with many requirements by the FDCPA. The CFPB guidance states that if an entity not considered a debt collector engages in conduct prohibited by the FDCPA, it'd be regarded as a violation of consumer protection laws. Such violations would come through the CFPB's broad authority to prohibit unfair, deceptive, or abusive acts or practices.
The economic landscape is gloomy as we head into a recession which deems for added agility
Government relief packages that allowed consumers in the US and Canada to provide for their families and pay their bills during the pandemic have signified a substantial deficit and pushed their national debt to all-time highs. The total household debt has increased in the US—surpassing the peak seen in 2008—and Canadians worry about inflation worsening.
As the poverty line continues to grow, consumers acquire more debt. According to the TransUnion Consumer Pulse Study (Q3 2021), 26% expect to struggle to pay one or more bills in the face of the ongoing deterioration of their income. Unsurprisingly, there is also the anticipation of applying for new loans if not refinancing existing ones.
On the other hand, 74% of the companies TransUnion interviewed use an online payment portal, and 35% have an automated self-service capability. In fact, their data shows how acquiring new technology appears to have increased in the collection industry since the past year, making digital collections the new normal.
Be that as it may, it's still essential to become agile and adopt an empathetic approach.
Adopting new technologies can become too complex and involve several moving parts
In the collection industry, software designed to collect past-due accounts provides companies with the much-needed resources to help their customers settle their accounts with minimal effort. The contactless factor makes it accessible and comfortable for everyone involved.
If your company decided to incorporate new technology into their collection strategy, the first question is whether to buy it from a vendor or build it in-house. We discuss this old dilemma in our latest ebook, Collection software: buy vs. build —download it for free!
The ebook is a guide to help you determine how unique your needs are and whether insourcing would give you a competitive advantage over buying a readily available solution from another company.
You are not alone in the course of this digital transformation. If anything, the current economic landscape and new rules have paved the road to a more humane procedure for collections. A customer-centric approach fueled by the power of new technologies marks a positive evolution of an industry that has stagnated for decades.
If you'd like advice from our experts, feel free to talk to us.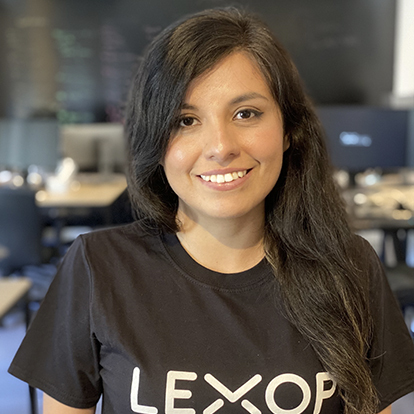 Paula Monroy
Paula is Communications Specialist at Lexop. With a formal background in urban planning and creative writing, Paula writes about pretty much anything.