Email is increasingly becoming a preferred communication method to follow up with customers when invoices are unpaid, or overdue.
A few years ago, we heard how Gen Z would make email an obsolete channel of communication. In this Inc.com article, the author used his observations from mentoring young adults of that age group to conclude that by 2020 email will be dead. Of course, it's almost 2022, and we all know that email isn't going away any time soon.
Email still is and will continue being a dominant player in relationship-driven strategies.
As our survey on new expectations in collections for 2021 showed, 46% of past-due customers prefer to be notified by email about a past-due bill. And since mobile is the most popular place for emails to be opened, email can work as a push notification that takes seconds to open.
By offering greater personalization, email is a great channel for personal communication
A study by Bluecore and NAPCO Research shows that consumers across all demographics, including Gen Zers and Millennials, prefer using email to engage with companies (68%). Similar results were attained when asked about which communication channel feels the most personal. On average, 68% considered that email provides greater personalization.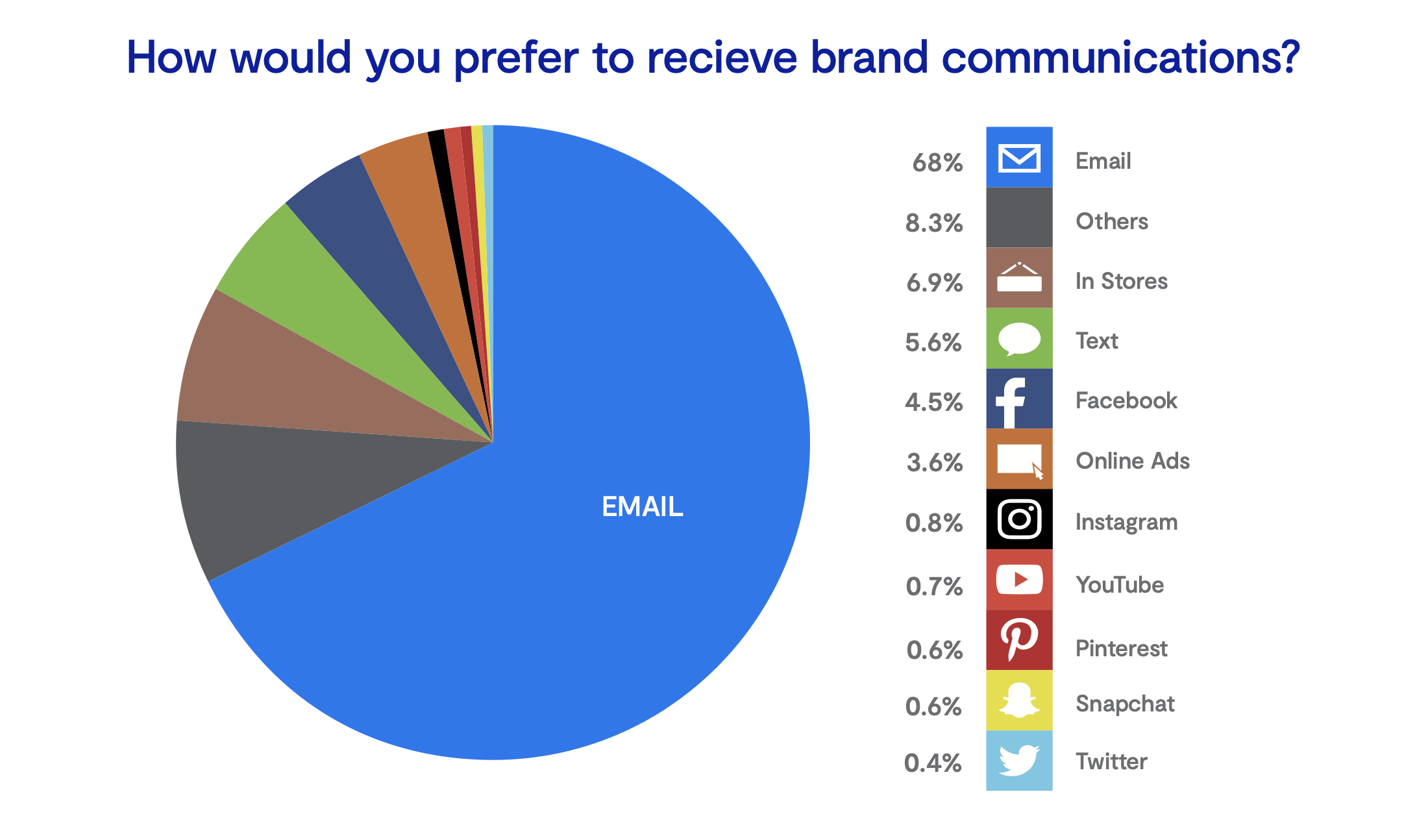 (Source: Bluecore, 2021)
The normalization of personalized, valuable, and immediate experiences raises the bar high for companies across all industries. Customers anticipate this superior experience from their interactions with any business.
Then, how can you convince your past-due customers to open your emails? Below are three principles that can help you get higher open rates in your email campaigns.
3 ways to increase your chances of getting noticed by your past-due customers
Personalize emails using behavioural data

Think mobile

Schedule emails the smart way



1. Personalize emails using behavioral data
And by personalization, we don't mean just calling a customer by their name. To achieve personalization in collections, you must focus on creating more personal experiences for your customers. For that, it's helpful to use invoice level segmentation to sequence invoices based on their due-date and value.
You can also:
Craft messages that show empathy. Past-due customers are likely to be vulnerable, so using an empathetic tone can go a long way. Show them that you care by offering efficient solutions. Instead of demanding to get paid "or else", use an understanding voice that offers a reasonable compromise to resolve their account.
Build out escalation campaigns. Getting no responses can be a trigger to send automated emails until you get a reaction. Experiment by personalizing these escalation emails using data from your CRM to see what results in the highest open and conversion rates.
Send friendly confirmation emails. Automated confirmations of payment don't have to sound robotic. Adding a human touch can increase the personalization of your message.
2. Think mobile
As we've learned, email openings happen more and more on mobile devices. Make it easy for the end-user to read and interact with your message on the small screen. Create templates that are free from large and detailed images to avoid losing your customers' attention due to slow loading speed.
Why not use SMS, too? Combined with email, the two can create a seamless customer communication experience. Once more, segmentation can be handy here. Design a personal experience for your past-due customers by identifying those not consistently engaging with the emails you sent. For this group, send text notifications, reminders and confirmations. It's simple:
Send a text notification. Let your customers know that you sent them an important email regarding their past-due balance.
Send kind text reminders. Nudge them before proceeding with an escalation campaign in case no action has been taken.
Send a confirmation text. Thank them once you've received a payment successfully.
3. Schedule emails the smart way
Track when your past-due customers actively engage with the communication you sent, and optimize the scheduling around that. We recommend you measure baseline open rates and try different timings for improved open and click-through rates.
Try segmenting by timezone. Doing so can increase your chances of getting their attention. Litmus' analysis of email opens found that North American opens are more likely to happen at around 10 AM local time.
Data-driven customer engagement is a real thing. And segmentation is highly regarded when it comes to personalizing email. Give it a try if you haven't done so yet.
Ready to send winning emails?
Hyper-relevant emails that are personalized and easy to read will always win. Getting your past-due customers to open the email doesn't have to be the most challenging part of collections. There is great value in near real-time communication with customers. Companies collecting from past-due customers can capitalize on the humane touch of email to bring pertinent information to time-dependent contexts. For example, here at Lexop, our clients report a 21x ROI.
When planning your next email campaign, it's always helpful to take the time to think about your email habits. What emails do you tend to open and interact with? Which ones go straight in the trash bin without even opening?
Lexop can help you reach a high volume of past-due customers with personalized emails that link to a self-service payment portal and measure what's working with ease. Contact us to learn how!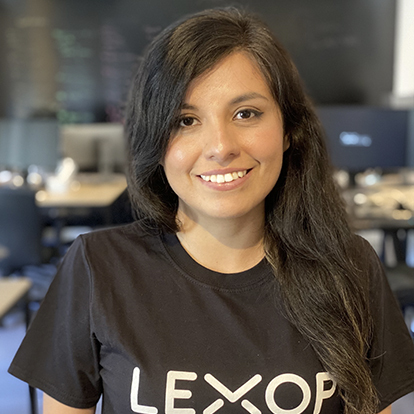 Paula Monroy
Paula is Communications Specialist at Lexop. With a formal background in urban planning and creative writing, Paula writes about pretty much anything.