A bill neatly folded into an envelope dropped by the mailman eagerly awaiting in a mailbox seems a distant memory.
Oh, how the times have changed. We happily give out street names and postal codes but think twice before sharing a Facebook handle, mobile number, or email. As we move from one home to another, our virtual messaging services remain, static and unchanging. No one can deny this: technology has forever changed how we communicate with each other. In order to not only survive – but thrive – the collection industry needs to catch up.
Access to information
The rise of mobility has fuelled a relentless search for convenience and the expectation that everything should be within reach from anywhere, at any time.
We've grown impatient with portals that take more than an instant to render and quickly abandon smartphone apps that ask of us one too many clicks.
" Since we looked at mobile page speeds last year, the average time it takes to fully load a mobile landing page has dropped by seven seconds. The bad news is that it still takes about 15 seconds, according to our new analysis. That's far too slow when you consider that 53% of mobile site visits leave a page that takes longer than three seconds to load."
– Daniel An, Google Global Product Lead, Mobile Web (2018)
The takeaway for the AR collection industry is clear: opening your mail, calling a 1-800 number, waiting in a queue, haggling, and sounding out a credit card number is not exactly synonymous with Amazon's 1-click checkout to which we've grown accustomed.
Meeting your customers' bracket of convenience is therefore key when trying to motivate them to take action. Give them a process too long or complicated and they'll throw their arms up in defeat, but serve them a quick-and-easy way to pay you online, and you've got a recipe for self-cure.
Psychology of being in debt
Debt is still very much a taboo. Speaking with someone about our problems can be difficult. It may confront us with our own prejudices.
Confronting the Money Taboo (December 2018)
© 2018 Capital Group, Wisdom of Experience Investor Survey Series
While cathartic in some instances (the basis for therapy and Jerry Springer), we may not be inclined to discuss our failings over the phone or interested in being cornered and pressured into paying by an on-commission junior agent completing his 11th call of the hour.
Furthermore, we have no desire to complete late payments during office hours, while hiding out in a stairwell, dodging co-workers and bosses.
Beyond this, before making a decision, time is needed to gather our thoughts and evaluate where this fits into our current financial situation.
Our data shows that delinquent payments on average are made after the email is opened 8 times and the payment portal is accessed 5 times.
A system that automates recovery communications and affords past-due customers flexible payment options tailored to their individual situation would yield greater returns than one relying on agents serving one of the most competitive industries – with quotas, commissions, and high turnover rates.
In our 2021 Consumer Repayment Preferences Survey, more than 82% of our respondents stated that they would be more likely to pay their past-due bills if messaging was more personal and understanding. Digital reminders can serve as a gentle nudge to remind past-due customers of their payment obligations.
Cost-effectiveness of the current process
On top of the aforementioned social and psychological drawbacks, relying on phone or mail delivery is simply not cost-effective.
First off, dealing with a call center implies wages, utilities, real-estate costs, and the requirement to remain open 24-7 to satisfy the needs of today's consumers.
Alternately, letter mail comes with handling, printing, and postage expenses, not to mention delays and aggravation brought on by delivery strikes, the disappearance of personal mailboxes, and the need to provide an additional channel for the recipient (s.a. a call center) to close the loop.
Automation addresses all these issues, allowing businesses to focus their resources towards value-added recovery (cases requiring a human touch) instead of making calls that either go unanswered or reach debtors planning on paying either way (late because of a vacation, or the holiday madness or …).
Opportunities for improvement
In addition to the obvious savings, the use of machine learning and data analysis made possible by such a platform would offer undeniable opportunities for process improvement.
Relying on people who make 100 calls a day to qualify the script (language) used and rate customer engagement while trying to reach targets is not only ineffective but serves to promote anxiety and urgency, the result of which explains the unprofessional and sometimes aggressive exchanges we've grown accustomed to.
Automation should not be confused with loss of humanity, but should be seen instead as a tool to better tailor the services provided.
For example, a system capable of A/B testing different templates can assess how recipients react to the messages they receive (times the message is opened, behavior surrounding payment portal access, delays between open and access, heatmap of page click and scrolls… to name just a few data-points in any given set).

This, in turn, leads to expertise on what to avoid and what to favor;
a better subject,
a more compassionate introduction,
a legitimate request,
a solid portal that inspires confidence,
and a payment scheme that inspires empathy.


Ultimately, the belief that everyone who owes money faces the same reality is wrong; what works for Mark who lost his job won't necessarily for Mary who's a little behind after Cyber Monday, or Maher who's dealing with a debilitating illness.
The aim is not only to improve overall performance but to employ an approach that befits the context, in order to deliver the best possible user experience given the already delicate and charged situation both sides face.
Editor's Note: This post was originally published in May 2020 and has been updated and for freshness, accuracy, and comprehensiveness.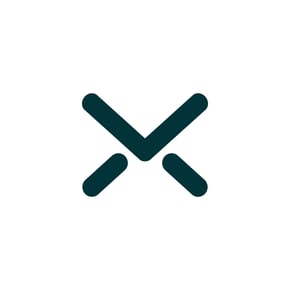 Lexop
Lexop helps companies retain past-due customers by facilitating payment and empowering them to self-serve.