Don't let past-due accounts hold you back
Collecting doesn't have to cost you
Get ahead of bad debt with our collection software. See it in action for yourself and collect your first $10,000 on us!*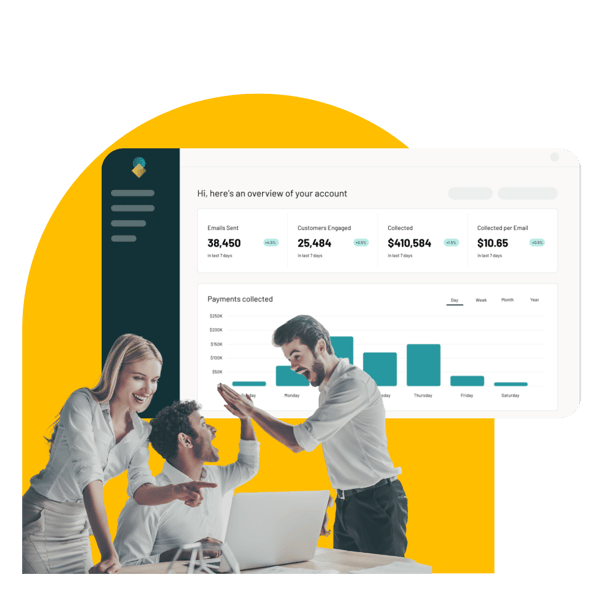 Are your delinquency rates on the rise?
Lexop can help you increase your collection rates. Our software streamlines your collection process so you can efficiently recover outstanding debts and maintain positive relationships with your customers. Lexop makes your collection teams more efficient by sending thousands of personalized digital reminders to past-due customers in a few clicks. We provide an intuitive tool to build recovery campaigns, track progress and let your customers self-cure without agent intervention through a secure white-labeled payment portal.
What Can Lexop Do For You:
Recover debt

faster

by automating manual tasks that cause a bottleneck in your collections process

Decrease Days Sales Outstanding

(DSO) with faster digital customer outreach

Improve self-cure rates

by making your collection team more efficient by reducing agent time on lower-risk accounts that can self-cure

Increase debtor response rate

by delivering reminders through your customer's preferred communication channel

Improve customer retention

with a positive self-service payment tool


Collecting doesn't have to cost you.
For a limited time, collect your first $10,000 on us.*
Say goodbye to the hassle and frustration of debt collection, and try Lexop today!
*Get your first month of Lexop for free, up to a $10,000 value. You must sign a minimum 12-month commitment.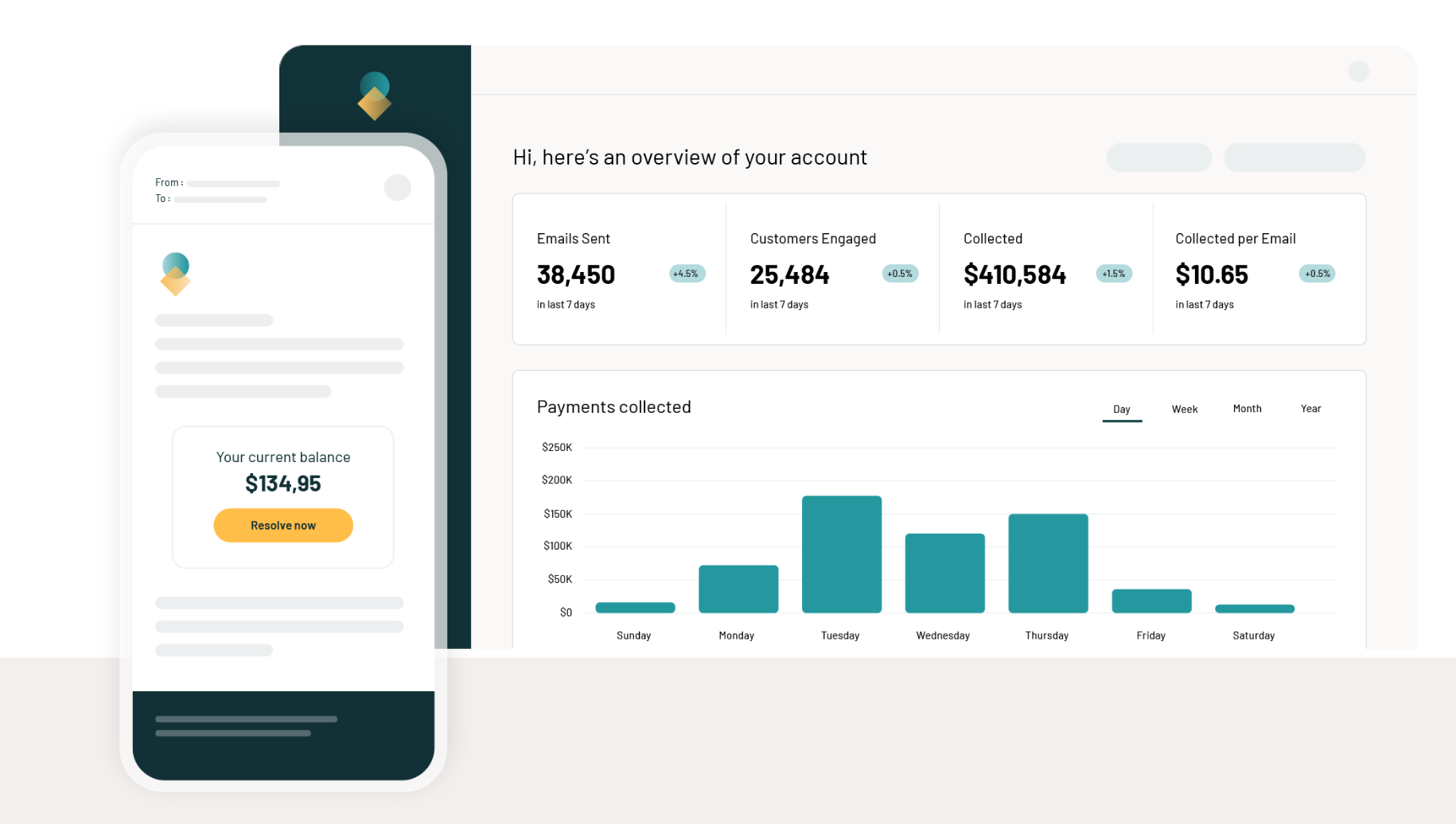 Client reviews
What our clients are saying...
"With Lexop, we've seen a 27% increase in self-cure rate in less than 6 months."
"Lexop helped us increase our collection rate by offering our past due clients a personalized approach and giving them flexibility and autonomy."
"Lexop allows us to collect quickly and effectively outstanding debts due to oversight or outdated payment information. It empowers our workforce to focus afterwards on customers that need assistance and expertise."
"We chose to work with Lexop for the simplicity and efficiency of their product and their customer service. The onboarding process and integration were easy and straightforward. I was pleased by the availability and overall professionalism of the team. In under six months, we've seen a substantial improvement in our self-cure rate."
"Lexop is helping us solve collections on past due accounts. We enjoy that the platform is able to do both email and SMS messages to delinquent accounts to maximize collections."