Recent weeks have posed unprecedented challenges for people and companies around the world. In this time of instability, our focus at Lexop is to help customers adapt to the COVID-19 crisis.
Know that during these difficult times, our services remain 100% functional so we may continue to do what we do best: provide our clients with frictionless collections solutions.
When the day-to-day becomes extraordinary
The current situation affects businesses on all fronts, but you may find your collection department hit particularly hard. You're seeing an increase in overdue accounts and late payments while the volume of calls to your overworked customer service team is exploding.

At the same time, you're scrambling to implement remote-work solutions and coping with increased absenteeism—and if you've had to downsize, you're also understaffed. It's an untenable state of affairs, and one that requires new, innovative solutions.
Reach out the right way
Because your customers are facing unknown challenges at home, it's crucial to use personalized, empathetic messaging when keeping them informed with measures you're putting in place.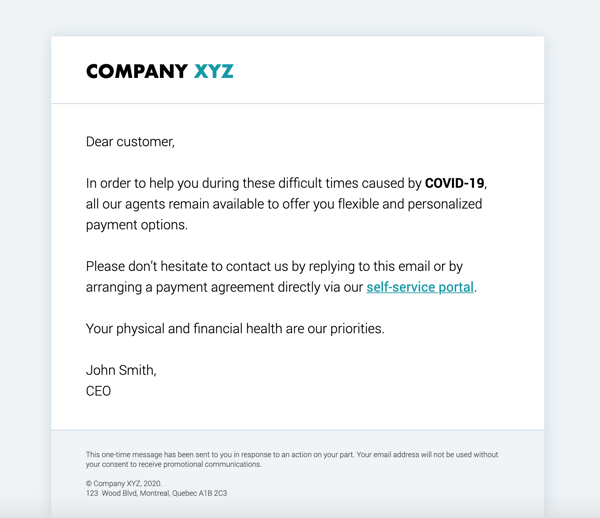 Equally important are your delivery methods. People are more connected than ever—if you haven't already, now's the time to leverage digital channels such as emails or text messages. Unquestionably, clear and efficient communication is your greatest customer-retention asset.
When you're flexible, they respond
Flexibility is also vital. An online, 24/7 self-service payment system takes the pressure off your call centers and improves customer retention rates.
It also makes possible pre-authorized and self-executing payment agreements, an effective way to reduce friction and simplify the customer journey. Letting them determine payment frequency and duration helps ease their financial burden.
Additionally, by offering multiple payment options such as credit card and bank transfer, you maximize your recovery rates. When you give past-due customers flexibility, you empower them to self-cure.
We'll get through this together
To support companies like yours during this crisis, our team offers a turnkey solution for customer communication and payment flexibility. It's quick and easy to implement, requiring few internal resources.
These are unseen times, and we want to equip your organization and its customers alike with the tools needed to navigate these uncertainties and come out stronger.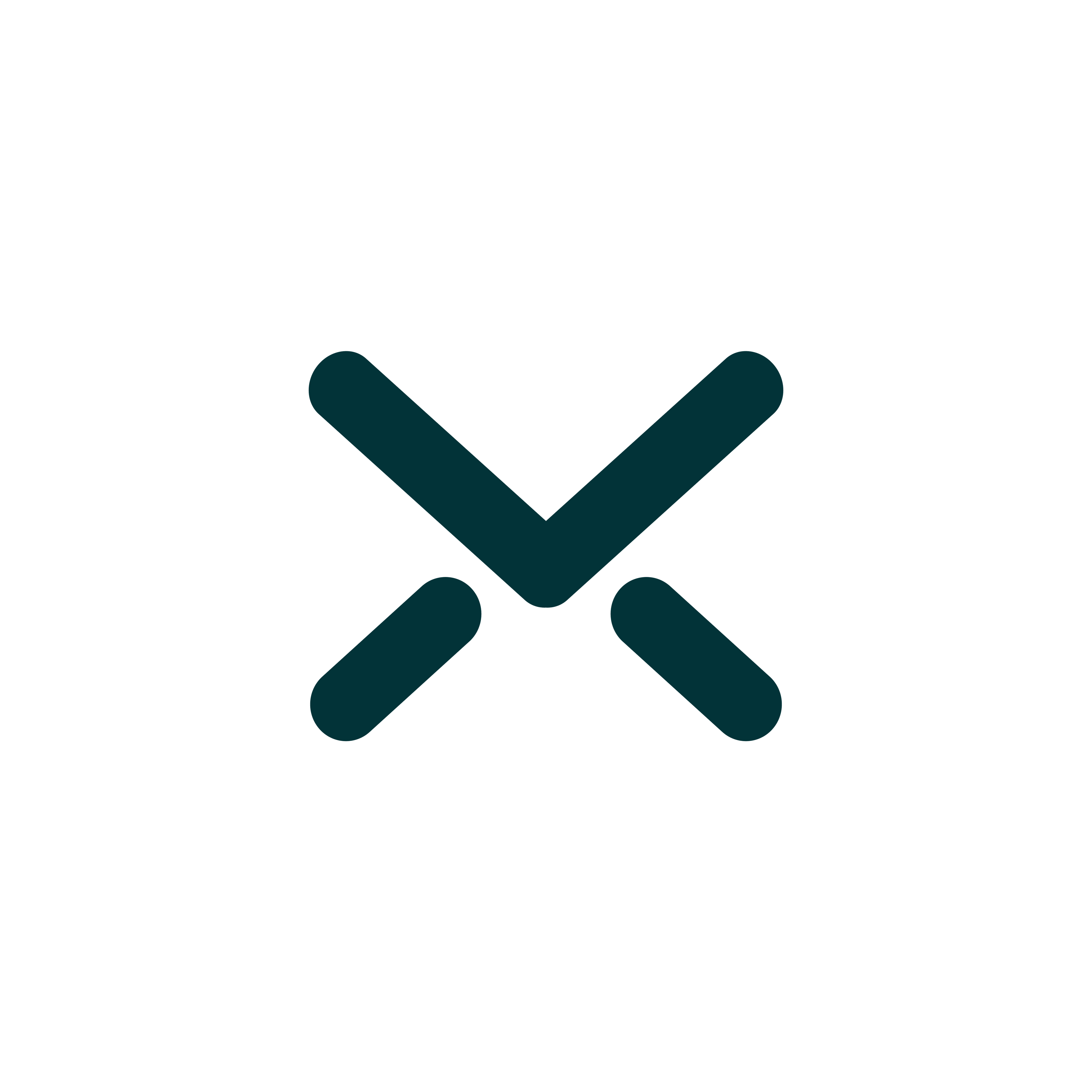 Lexop
Lexop helps companies retain past-due customers by facilitating payment and empowering them to self-serve.